Setting up a self-directed gold or silver IRA is very easy and makes perfect sense with the direction the economy is heading post-midterms. We recommend three America-First companies.
In the days following the vote by the congregants to narrowly rejected Marcus Hayes from becoming a lead pastor at FBC Naples, Florida, we have seen a coordinated response that can be summarized as sinful and rife with identity politics. For those who need background on the story, Marcus Hayes is a pastor with friends in high places at the Southern Baptist Convention. He was the lead candidate to helm FBC Naples, a very large church. But upon the confirmation process he failed to be confirmed after only 81% percent voted to affirm. The 19% of dissenters successfully kept Hayes from reaching the supermajority threshold of 85%.
Church leadership took to accusing the dissenters of being racist, a claim that has yet to be substantiated with even a little bit of evidence. They also insisted that the confirmation process be a rubber stamp approval.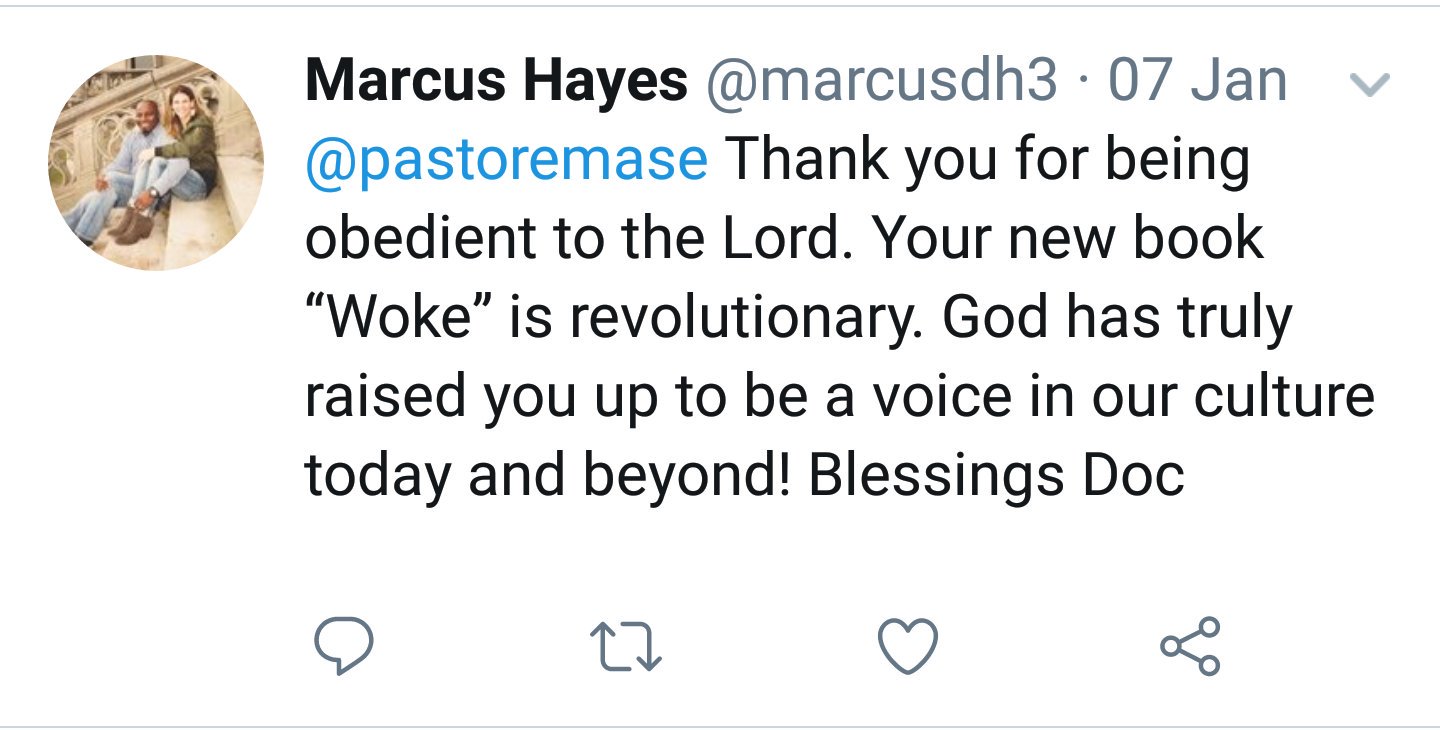 However when emails surfaced revealing that the concerns were over Marcus Hayes were theological and political. He was alleged to support Kamala Harris, a pro-abortion candidate for President. He is credibly accused of being "woke" which entails embracing Critical Race Theory. There were concerns at a deacon's meeting that he would change small group formats to a less instructive model with more of a group get-together that is facilitated rather than led. Much of the concerns raised by the eventual dissenters were unresolved in the meetings where church leadership screened the questions proposed to Hayes.
In the aftermath of the vote, the dissenters were labeled racist and the church began unbiblical disciplinary practices. Additional emails leaked and testimony shared by the dissenters reveals that the leadership at FBC Naples has rendered excommunications without a membership vote, as would be necessary under Baptist church polity. They have hired a law firm to silence dissenters despite facing budgetary shortfalls, and have intimidated members who have children in their school.
The unbiblical actions by leadership at FBC Naples is evident (Matthew 18). When they attempted to ramrod a pastor, whose worldview is questionable into a leadership position, this was not just a mere exercise of church polity; this was a battle for the soul of the church between orthodoxy and the Social Justice Gospel. In an upset comparable to Eric Cantor's defeat in 2014, the orthodox Evangelicals prevented a questionable pastor from being hired.
Unable to accept defeat, the Social Justice Gospel perpetrators used the tired trope, "well, Marcus Hayes was rejected because he was black." For eleven years, this accusation has been leveled recklessly in the political arena. But now we see the seeds of identity politics spreading to a church within the confines of Evangelicalism, a codeword for orthodox Protestant Christianity in America.
If identity politics and intersectionality are allowed to become common practice in Evangelical Churches, Satan will exploit the church by recruiting heretics who will exploit identity politics for positions in leadership. We see this being done at the higher up levels where Critical Race Theory is being taught institutionally. We see charges of sexism being lobbed at complementarians for criticizing Beth Moore, who has a well-documented pattern of acting counter to biblical instruction.
This situation, a new development, is one where JD Greear, President of the SBC, is using his influence to put his thumb on the scale in local church functions. Are we to allow a culture at the SBC where local churches are deemed racist for refusing bad teachers who so happen to be black? By no means! Yet, this is the precedent that FBC Naples is trying to set for the rest of the churches in the Southern Baptist Convention.
In politics, we've, unfortunately, seen that the response to identity politics is to exalt an individual with intersectionality points to counteract a [insert ism or phobia] narrative. This is not a biblical response in the church. The correct response is to champion orthodoxy and orthopraxy. We are to vet individuals in leadership, to ensure that they are teaching and living a life worthy of the calling, that they understand, believe, and can articulate a biblical world view.

We are currently forming the American Conservative Movement. If you are interested in learning more, we will be sending out information in a few weeks.
[gravityform id="2″ title="true" description="false"]
The Biden economy has decimated wealth and retirement accounts and things will continue to get worse until at least after the 2024 election. It behooves patriots to acquire physical gold and silver or make the move to self-directed precious metals IRAs from
America-First companies
that do not donate to Democrats. Go to
Our Gold Guy
for the personal buying experience with Ira Bershatsky. Go to
Genesis Gold Group
, a Christian fellowship-driven precious metals company. Or go to
GoldCo
for peace of mind from a bigger company.
---
---
We Often Feel Like David Taking on Giants
Today's Goliath is the Mainstream Media Industrial Complex that brainwashes the masses.
Our mission is very straightforward: To counter the false narratives and nefarious agendas destroying America today. It isn't easy for obvious reasons; despite incredible growth over the last year we are still a very tiny fish in a huge media pond. But we're fighting and we will continue to do so, Lord willing, for as long as we possibly can. The battle for America's present and future is too important for us to back down to the giants that stand in our way.
We need help. I don't want to say "desperately," but the need is definitely great. If you have the means, please donate through our GivingFuel page, PayPal, or our Substack page. Your generosity is what keeps these sites running and allows us to get the truth to the masses. We've had great success in growing but we know we can do more with your assistance.
Thank you, and God Bless!
JD Rucker
---
Covid variant BA.5 is spreading. It appears milder but much more contagious and evades natural immunity. Best to boost your immune system with new Z-Dtox and Z-Stack nutraceuticals from our dear friend, the late Dr. Vladimir Zelenko.