Did Rod Rosenstein con the President?
Many were surprised earlier this week when Deputy Attorney General Rod Rosenstein seemed to be cleared of wrongdoing… at least in the eyes of the President. He traveled with the President aboard Air Force One and whatever he said seemed to be enough to not only keep the President from firing him, but to get the President leaning towards his corner as other questions and accusations surfaced.
Rosenstein has been accused of offering to wear a wire to tape the President so he and members of the cabinet could invoke the 25th Amendment and have him removed from office. Rosenstein and others in the room at the time claim he was being sarcastic, but a pair of prominent figures claim he was dead serious.
He has been invited to testify on Capitol Hill as many lawmakers aren't convinced by defense that he was joking. He has declined.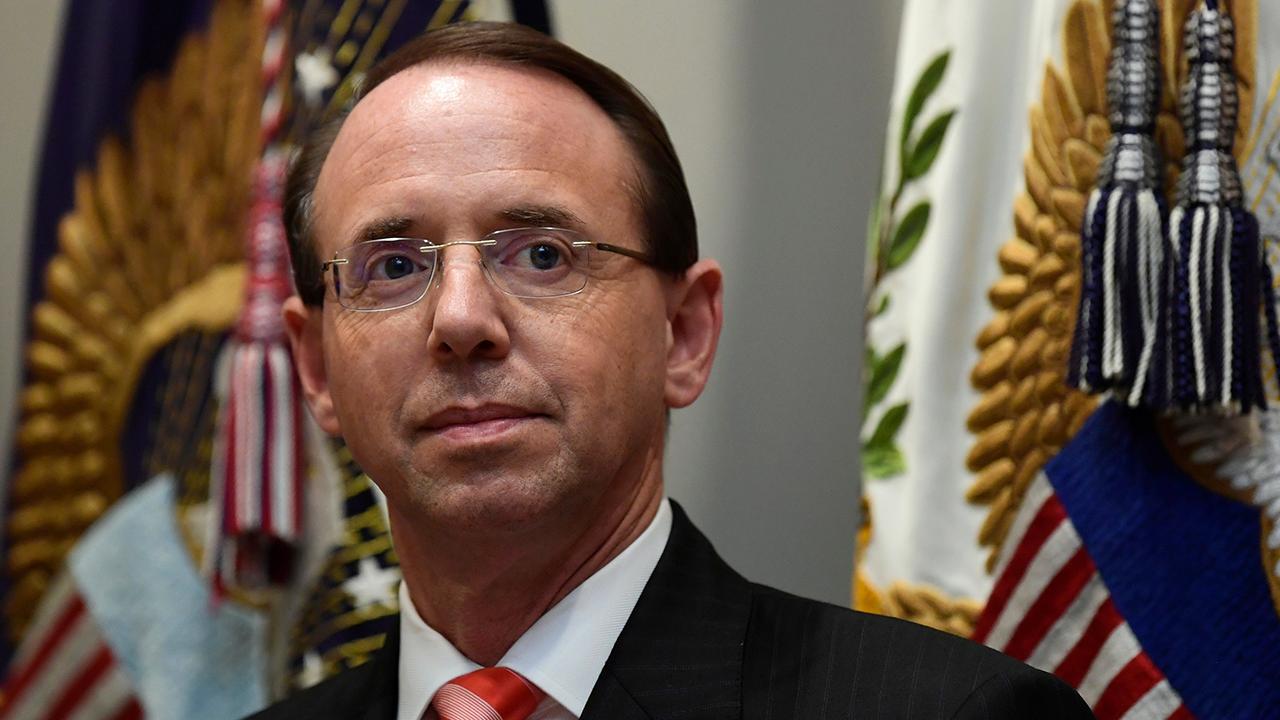 "I'm a little surprised that Rod wouldn't do it," Trump said during a lengthy interview on "Fox & Friends."
The president was referring to the stalled negotiations to bring Rosenstein to Capitol Hill as early as Thursday to testify on the allegations. Those talks reached an impasse Wednesday, and some GOP lawmakers have even called for Rosenstein to be subpoenaed in response.
My Take
The President has been known to fall for convincing sale pitches and takes people at their word. This has been demonstrated in his hiring practices where people who sound good in an interview but turn out to be less than truthful about their past. There are several examples, but the most glaring is the case of E. J. Ridings.
He billed himself as a top executive at one of Wall Street's most prestigious investment banks, an established leader in the mortgage industry, and a rising star with 15 years experience in the financial industry. Trump hired him to be President and CEO of Trump Mortgage.
As it turned out, Ridings had been at Dean Witter Reynolds for three months and was a registered broker for six days before quitting. He had no other verifiable experience in the industry before Trump tapped him to lead his mortgage company.
If Rosenstein sounded convincing and seemed credible to the President, it's possible that the many who ordered the Robert Mueller investigation conned the President into thinking he was on his side. Then again, the people who are claiming Rosenstein was serious about wearing a wire, two "senior FBI officials" according to former FBI general counsel James A. Baker, were likely not allies of the President.
The President seems to trust him which is all that really matters. Then again, the President trusted Omarosa Manigalt, Michael Cohen, Paul Manafort, Jeff Sessions, and many others who haven't been very helpful.
George Washington University students triggered by their mascot
George Washington University is the home of the Colonials. You know, those people who came to America from Europe and eventually fought against the oppressive government of England in order to win independence for America. These heroes of the American Revolution are now being condemned by the students of George Washington University itself.
While the movement and attached petition haven't reached a tipping point, the idea of changing the mascot to the "Hippo" is gaining momentum. Why? Well, we'll let the students themselves tell you what they think.
This video by Campus Reform takes us into the wacky world of triggered college students who are so much in opposition of the people who made this country possible that they'd rather be named after the "river horse" of sub-Saharan Africa.
Trump to Acosta: 'You have an agenda. You're CNN. You're fake news.'
During President Trump's press conference announcing his declaration of a national emergency, CNN's Jim Acosta asked whether the President was concocting the national emergency in order to build his border wall because he couldn't get it done through Congress. The President responded in standard fashion, attacking Acosta's question itself as biased.
"You have an agenda. You're CNN. You're fake news," the President said to the reporter.
Acosta has been at the center of controversy throughout President Trump's term, tussling with members of the administration and the President himself at times. He lost access to the White House in November, 2018, after an altercation with a White House staffer.
This time, the President answered Acosta's question about whether or not the emergency was manufactured by telling him to ask the Angel moms sitting in the front row if they thought the emergency was manufactured. Acosta did not.
President declares national emergency. Now the craziness begins.
As expected, President Trump signed the omnibus to keep the government from a second shutdown. Then, as expected, he declared a national emergency at the southern border to allow his administration to free up funds for the building of a wall at our southern border.
Now, the expectations shift to how Democrats will attack this move. During his announcement of the national emergency, the President noted he's aware of how the process is going to go: lawsuits, appeals, more lawsuits, more appeals… and eventually it will be decided by the Supreme Court.
Reactions on social media were mixed.
Reactions to national emergency declaration are mixed
My Take
From here, it goes insane. It should be noted the President made what many are considering a mistake when he said he "didn't have to" declare an emergency but wanted the wall built faster. That seems like grounds to attack the declaration itself.