The Mueller investigation into Russian interference with the 2016 elections has taken an interesting turn as former Trump campaign manager Paul Manafort has made a plea deal. He will be cooperating with the investigation now.
The question now becomes, "What does he know?"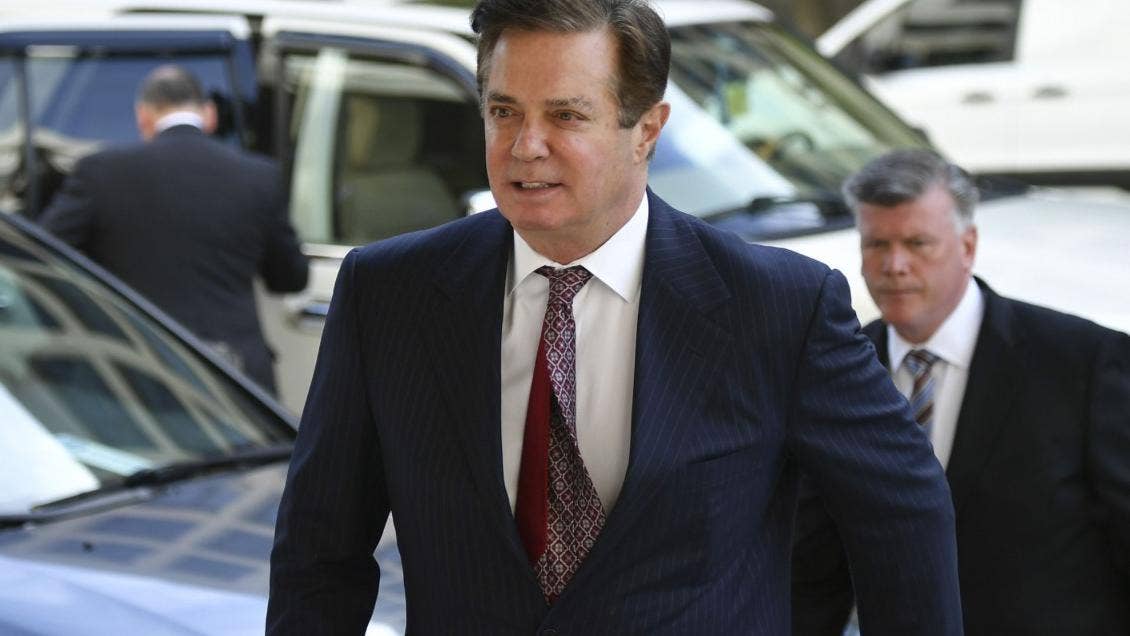 Manafort, in a trial set to begin Sept. 24, had been facing seven counts of foreign lobbying violations and witness tampering in federal court in Washington.
According to Politico, the plea deal includes a 10-year-cap for how long Manafort will be in prison. It also includes allowing Manafort to serve his time for both trials concurrently.
Considering his position with the Trump campaign, he probably knows a lot about what went down regarding Russians. He was only there for a short time, but it was plenty of time to collude if collusion indeed occurred.
Will he spill the beans on a massive conspiracy between the campaign and Russia? Will he take down some members of the campaign but protect the President himself? We probably won't know for several weeks.
Lesson learned from the #MAGAkids incident
Learning from recent history so we don't have to repeat it.
Perhaps the best way to assess the situation with the "#MAGA kids" or #Drumgate Is to break it down into lessons we all need to learn. It is unfortunate that these incidents keep on taking place with the consequences becoming more and more dire. It can only get worse from here on out if we are not careful.
1. Learn the Facts first. We live in an age of instant communication. This doesn't mean that it has to lead to instant outrage.
Until the invention of the telegraph information moved at the speed of the horse or the speed of a marathon runner. It wasn't until the Internet became ubiquitous with a cell phone in every pocket that the dream of instant communication became realized. The same can be said of the parallel developments in visual communications. Photography came of age in as the telegraph the same century, but it involved wet panes of glass in large cameras with very slow shutter speeds. It wasn't until the advent of television and satellites that this became instantaneous. These days, everyone has a miniature TV studio in their purse or pocket to instantly broadcast video in real-time.
Someone pasting up a newspaper edition or writing the copy for a news reader had to gather the facts of as story – and dare we say it – the luxury of having the time to get things right before presenting the story to the public. These days anyone and everyone can post a story or video that can become instantly viral, before the facts become known. A lie can get halfway around the world before the truth can be properly researched.
Paradoxically speaking, we've lost something in having to take our time to disseminate information. It's impossible to fully comprehend what is taking place with a short segment of out of context video with an accompanying hashtag. As in the present case, our ability to instantly convey outrage can be extremely harmful to the truth and our society at large. One writer over 'The Atlantic' conveyed this idea in her story: I Failed the Covington Catholic Test Next time there's a viral story, I'll wait for more facts to emerge.  That is a lesson for us all. Take the time to learn both sides of the story, before spouting off about it. This isn't a game of who can be outraged before anyone else. People's lives and livelihoods are at stake here.
2. It's racist to convey guilt or innocence merely by skin color or intersectionality.
If it's wrong to judge people on the color of their skin rather than the content of their character, then it would follow that's also wrong when combining this with other immutable characteristics. Let us be clear, there were those who instantly judged the actors in this morality play merely by these attributes.
Two of the groups were instantly judged to be morally superior to the third group because of their skin color. In addition to this, the one side of the now infamous two-person confrontation is reported to be a Vietnam era veteran while the other happened to have 'politically incorrect' headgear.
The one side of the confrontation was deemed to be in the right merely by skin color and intersectionality while the other was deemed wrong for the same reason. Perhaps if everyone had taken the time to learn about sides, they wouldn't have rushed to judgement, particularly in regards to Mr. Nathan Phillips as reported here and on Glenn Beck.
Does it really have to be stated that these kinds of tactics are divisive in the extreme? That instead of heeding the words of Dr. Martin Luther King Jr. we are heading for our own doom on the opposite tack?
3. Leftists don't deserve to be labelled as Liberal or progressive.
Soon after this story broke, a Democratic Congressman, Rep. John Yarmuth made what he claimed afterward to be a 'joke' in wanting to ban the wearing of certain headgear:
I am calling for a total and complete shutdown of teenagers wearing MAGA hats until we can figure out what is going on. They seem to be poisoning young minds. [1/2]
This is but one example of the assertions made by those on the Left to somehow punish these high school kids for the 'crime' of standing around in a public place, waiting for the buses to take them home.
That the Left has become openly hostile to Liberty should be enough to render them to be unworthy of the laudatory moniker of Liberal. It should also be noted that their rejection of modernity with their embrace of postmodernism contravenes their self-labeling as 'Progressives'.
4. The Left has the predilection for falsehoods and violence.
Projection is one of the nation's Socialist-Left's most prevalent psychological failings. Quite often this malady causes them to accuse others of what they are doing. They will complain about 'fake news' until the bovines return to the barn while running with at best incomplete data on a story or at worst disinformation. Some media outlets have backtracked on their original stories, but have they explained what truly happened?
Similarly, they revel in accusing the Pro-Liberty Right of fomenting violence, while wholeheartedly engaging in the practice. Witness current events with this story. Even after the facts were finally revealed, they persisted in trying to 'Dox' these teenagers to the point of incorrectly targeting others.
Leftists love to talk about 'gun nuts' to the point of trying to force unconstitutional and unnecessary gun confiscation SWATing – so-called 'Red Flag' laws on everyone. Meanwhile, it is they who stay unhinged in making threats to innocent children.
5. We are headed for trouble if the Left continues to use these tactics. The politics of intersectionality are going to rip this country apart.
Does it really have to be stated outright that pitting various groups against each other will lead down a dead-end? That the racism and intersectionality politics from the Left is inherently divisive?
We can acknowledge that these types of tactics are present on both sides, but it is most prevalent on the socialist-Left. It should be obvious that the Left in particular needs to halt this practice before it causes harm.
The Takeaway.
These types of events have happened in the past, and yet many still have yet to learn from them. Now that the full story has come out, everyone should assess what they did wrong in this situation and learn from their mistakes. Some have already done this, others have already made up their minds, unencumbered by facts. These are the people who need to learn the lessons of this case. Let us hope that they will, or we will be doomed to repeat them with even worse consequences next time around.
US singer Chris Brown detained in Paris after rape complaint
PARIS (AP) — U.S. singer Chris Brown and two other people are in custody in Paris after a woman filed a rape complaint, French officials said Tuesday.
The Grammy Award-winning singer was detained Monday on potential charges of aggravated rape and drug infractions and remained in custody Tuesday, a judicial official said. Investigators have another two days to decide whether to let him go or file preliminary charges.
Brown's publicists at Sony Music would not immediately comment on the complaint or say what Brown, 29, was doing in Paris.
Brown has been in repeated legal trouble since pleading guilty to the felony assault in 2009 of his then-girlfriend, Rihanna. He completed his probation in that case in 2015, but has continued to have run-ins with police.
The woman who filed the complaint said she met Brown and his friends overnight Jan. 15-16 at the club Le Crystal in the 8th arrondissement near the Champs-Elysees, and then they all went to the Mandarin Oriental Hotel near the Concorde Plaza in central Paris, according to the official.
One of Brown's bodyguards is among the others detained in the Paris investigation, according to the official. Neither official was authorized to be publicly named discussing the investigation.
The detention was originally reported by French gossip magazine Closer.
Brown is best-known for hits in the 2000s such as "Run It" and "Kiss Kiss." He retains a hard core of fans, including nearly 50 million followers on Instagram. He posted an Instagram photo Monday from Paris appearing to show him at a night club.
He released a new single earlier this month and has a new album coming this year. Six of his albums have gone platinum.
Illegal alien Wilbur Ernesto Martinez-Guzman expected to be charged in 4 murders
A man believed by authorities to have committed four murders in Northern Nevada was taken into custody on January 19, possibly bringing to an end a killing streak that has worried residents for the last two weeks.
19-year-old Wilbur Ernesto Martinez-Guzman was arrested by Washoe County Sheriff's department on charges of burglary, possession of stolen property, and immigration law violations. Martinez-Guzman is an illegal alien with a federal hold. The District Attorney's office plans to file murder charges against him as well, claiming they have sufficient evidence to convict him.
The first killing took place January 9 or 10, 2019. 56-year-old Connie Koontz was found shot to death at her home in the Gardnerville Ranchos. She was found dead by her mother, who also lives in the home and is hard of hearing and disabled.
January 13, 74-year-old Sophia Renken was found dead in her home about a mile away, also shot to death.
January 16, the bodies of 81-year-old Gerald David, a former Reno Rodeo President, and his wife, 80-year-old Sharon David, were found dead in their home on La Guardia Lane in south Reno, near Zolezzi. They also had been shot to death.
My Take
If he is proven guilty, this will be another example of American citizens dying at the hands of an illegal immigrant. How many people have to die before Democrats take the border crisis seriously enough to do something about it?