Opposition to illegal immigration is not condemnation of the Hispanic community
It is not racist to expect others to not break the law. It is not indecent to point out that the man accused of killing Mollie Tibbetts is an illegal immigrant. It is definitely unfortunate that the Trump administration has become the unofficial representation of what it means to oppose illegal immigration. These three realities have a hard time coexisting in today's charged political debate.
Mollie's father, Rob, has asked not to use his daughter's death to promote a political agenda that she personally opposed.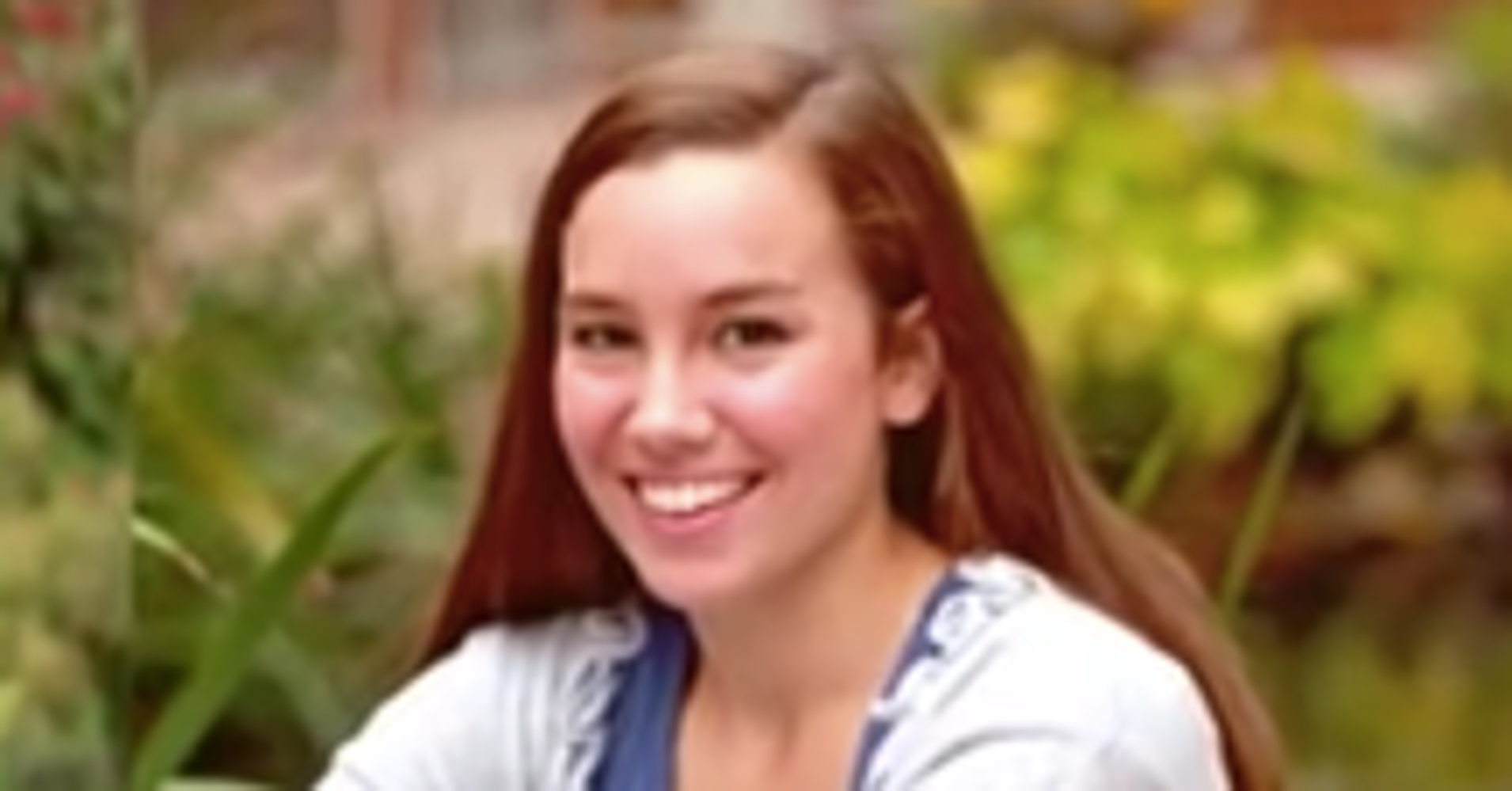 The father of slain University of Iowa student Mollie Tibbetts lashed out Saturday at those who are using her tragic death to promote their own political agendas. To do so is "despicable" and "heartless," Rob Tibbetts wrote, throwing Donald Trump Jr.'s own words back at him in an opinion piece in the Des Moines Register.
Tibbetts said the family was "grateful" to those who respected their pleas to not turn his daughter's death into a political confrontation.
Out of respect for the family's wishes, I won't discuss the crime nor Rob's daughter. However, there's a major problem with the way he's handling this. By framing "racism" as he's doing in his plea to not politicize the crime or promote an agenda, he's politicizing the crime and promoting a different agenda.
I've personally written before against illegal immigration. I'm a legal immigrant myself as are many of my aunts, uncles, and cousins. I am not racist and would love to see an increase in legal immigrants (gasp!), but NOT until we are able to prevent illegal immigration. That means some of the policies proposed or enacted by the White House actually make sense.
Unfortunately, Rob Tibbetts makes the mistake of pointing out racism that wasn't there. I've read the article by Don Jr. referenced by Mr. Tibbetts. I don't like Don Jr., but there's no racism in his article. He rips on the Democrats (which is ironic since he's a former Democrat himself pretending to be a Republican for pops), but does not overtly nor subtly display racism of any sort in the article.
Liberal media outlets went through great pains to cover the story without actually covering the story. Instead of truthful headlines such as "Illegal immigrant arrested in connection with murder of Mollie Tibbetts," multiple outlets ran headlines such as "Man arrested in connection to disappearance of Mollie Tibbetts." They don't want you to know what happened to her — and they certainly don't want you to know who is responsible.
Worse still, a number of media outlets and pundits insisted that conservatives and Republicans were "politicizing" Mollie's murder — an absurd claim coming from the same people who used family separation at the border to call for the abolishment of ICE and jump at the opportunity to exploit any tragedy involving guns to call for the end of the Second Amendment as we know it.
Perhaps Mr. Tibbetts believes Trump Jr. is racist regardless of the article. Maybe he just doesn't like the tone; it really is a poorly written article and fails to make its points well. Regardless of his beef with Trump Jr or his article, the accusations of racism are unfair. It's an insertion by Mr. Tibbetts that frames the whole discussion poorly. He made it seem as if those opposed to illegal immigration have a problem with the Hispanic community. That's simply not true, at least for the majority of conservatives who see no difference between an illegal immigrant coming from Venezuela or England. Either way, it's breaking the law.
I can't imagine what the Tibbetts family is going through following this heinous crime. Mr Tibbetts doesn't want his daughter's death politicized. That's fair. But dismissing the foundation of the right's argument against illegal immigration as purely racist is simply wrong. The vast majority of racists are against illegal immigration, but being against illegal immigration does not make someone racist.
Some of us simply want people coming to our country to do so through legal channels regardless of their race or nation of origin. Saying we're all racists, as many on the left like to do, is as false as saying something stupid like all Muslims are terrorists.
Allie Beth Stuckey recognizes the cognitive dissonance of many on the left
We need the wall. This is apparent to anyone who is being intellectually honest about the problem at the border and the infusion of illegal immigrants crossing over every day. Unfortunately, many Americans are not being intellectually honest about the wall simply because it's being promoted by a President they hate.
If President Obama had tried to build a wall in 2014, every Republicans and most Democrats on Capitol Hill would have supported it. We'd have 1500 miles built by now.
But it's not President Obama who's pushing for the much-needed obstruction at the border. Instead, we have President Trump pushing it, and while a very clear argument can be made that be made that he should have demanded the Republican Congress fund it during the two years they had control, he's pushing for it now and we need it immediately.
The latest controversy surrounding the wall is with his national emergency declaration he announced last Friday. As one might expect, the push back from the left has been rapid and severe. While there are some who are willing to listen to reason, there are plenty who are invoking the Berlin Wall in their arguments against the border wall. Conservative millennial Allie Beth Stuckey expressed her frustration on Twitter.
You just can't reason with people who compare the border wall to the Berlin Wall. You just can't.

— Allie Beth Stuckey (@conservmillen) February 18, 2019
She's so right. What the left fails to understand is that comparisons are ridiculous. The Berlin Wall was built to keep people from escaping the oppression of East Berlin. The Mexican border wall is intended to keep people from defiling our nation's sovereignty.
The problem isn't that they don't understand this. It's that they're unwilling to disregard the cognitive dissonance that keeps their unhinged thoughts and actions intact while shielding them from the common sense associated with their recognition of the problem and the obvious solution.
6 illegal aliens, rivals of El Chapo, arrested in massive drug sting
A massive drug trafficking operation by law enforcement in North Carolina resulted in the arrests of six illegal immigrants with connections to a Mexican drug cartel. The organization, which is a competitor of the Sinaloa cartel made famous by its jailed leader, Joaquin "El Chapo" Guzman, was operating along the east coast pushing drugs ranging from cocaine to methamphetamine.
Oscar Rangel-Gutierrez, Raul Rangel-Gutierrez, Regulo Rangel Gutierrez,  Rodolfo Martinez, Rigoberto Rangel-Gutierrez and Francisco Garcia-Martinez were arrested and tied to the Jalisco New Generation cartel.
"Members of the investigative team believe — based on wire intercepts, surveillance and other facts discovered from the investigation — that Oscar and Regulo transport illicit proceeds, derived from the sales of narcotics, when they travel from Myrtle Beach to Charlotte," according to federal court documents, as WMBF reported.
BREAKING: 6 illegal immigrants linked to Mexican cartel arrested in North Carolina for drug trafficking operationhttps://t.co/meTVnrU69D

— Ryan Saavedra (@RealSaavedra) February 17, 2019
My Take
What makes this so concerning is that Jalisco New Generation cartel is known to operate mostly out of Tijuana on the west coast of Mexico, shipping drugs along the porous southern California border. For them to be reaching all the way to the east coast is telling of their influence and reach.
Unfortunately, leftists believe in Speaker of the House Nancy Pelosi's solution, which is to stop drug trafficking by making it harder to cross the border at the ports of entry.
Progressives often refer to statistics that show most drug busts happen at the ports of entry, ignoring the obvious fact that fewer drug traffickers are caught when they breach the border away from ports of entry.
Tomi Lahren, Jesse Watters discuss securing portions of border where walls are impractical
Anyone who considers the illegal immigration situation as it pertains to our southern border understands how a border wall makes sense in many areas. Some refuse to accept this notion for political reasons, but common sense tells us where there's a wall, one of three things will happen. Illegal immigrants will either try to breach the wall in some way, decide not to attempt to breach because of the wall, or find areas where there is no wall.
This last idea is the one that border patrol agents expect the most, which is why a heavy majority of them are in favor of building more wall along the border. It will make them more effective at their jobs because it allows them to put more focus on areas where illegal border crossings are more likely to happen. Right now, the lack of a wall in so many areas means they are spread thin. Moreover, it means they are less likely to capture those who aren't just entering for the sake of being caught and applying for asylum. When there's less wall, the actual criminals who want to come into the United States are having an easier time because of a lack of a barrier.
Last night, Jesse Watters interviewed Tomi Lahren about her coverage along the Arizona border. She traveled with and interviewed border patrol agents in the area, seeing the environment in which they're tasked to protect Americans. They noted how things would be easier for them if there was a wall in some places because it would allow them to focus their efforts on smaller areas of land that aren't covered by a wall.
It's time for Democrats to stop listening to the political demons in their head and start listening to the experts who understand the problems and solutions along the southern border. If they don't, they'll continue to empower the cartels who currently control the border.