Canceling pay raises is a start, but we need actual budget cuts to survive
With so much crammed into our bloated federal budgets, it's not surprising to see President Trump make the call to cancel pay raises for federal employees. It's a good start, but nowhere near what is required to bring the astronomical spending in DC in line with where it needs to be.
At least something is being done to prevent spending increases.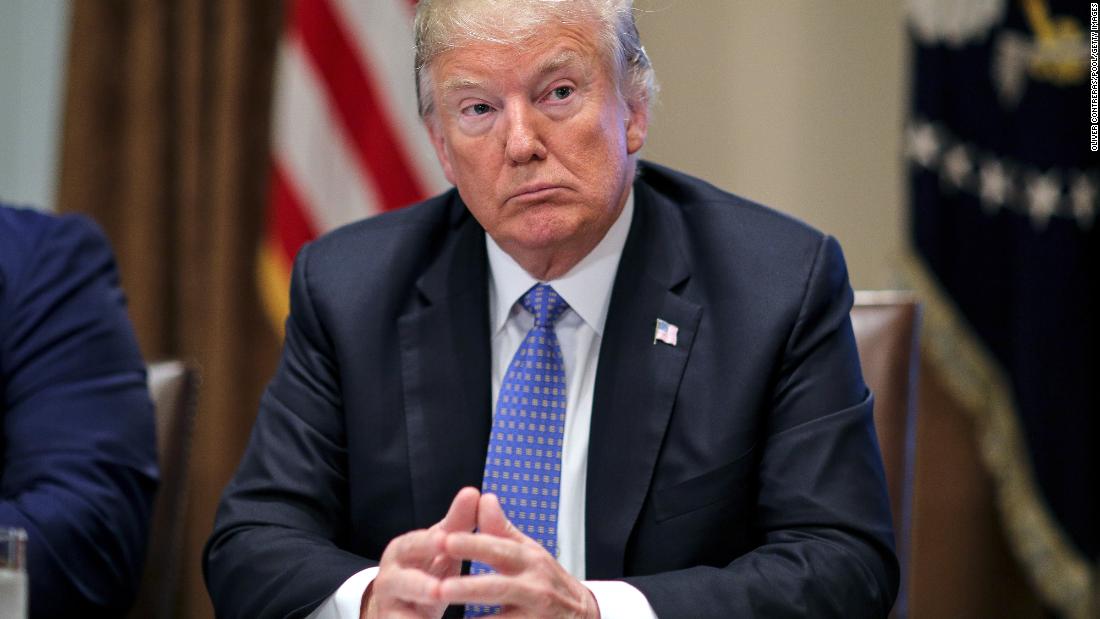 In a letter to House and Senate leaders, Trump said the pay increase would amount to $25 billion, which he described as "inappropriate."
"We must maintain efforts to put our Nation on a fiscally sustainable course, and Federal agency budgets cannot sustain such increases," the President wrote.
He stressed the change wouldn't affect the federal government's ability to attract qualified workers, and wrote the government would focus on "recruiting, retaining and rewarding high-performing Federal employees and those with critical skill sets."
My Take
Unlike many on both sides of the aisle, I'm not one who believes most federal employees are generally overpaid. There are examples of them being paid both more and less than their private counterparts, so it's hard to say if the allure of the "cush" federal job is fact or fiction.
What's definitely a fact is there are way too many federal employees. Ironically, most agencies and departments complain about being understaffed, yet examples of tremendous waste are seen through ever hallway of every federal building in America.
There's a reason utilizing private contractors and American companies to accomplish government goals is invariably more successful than bringing these tasks under the wings of direct government employees. From the ownership and management levels down to the entry-level employees, a private business is more likely to handle jobs with more care. There's more at stake and less chance that things will fall through the bureaucratic cracks when private industry is driving the various government buses.
We will save money, cut budgets, and get more out of every tax dollar spent by reducing the number of federal employees. In some cases, that can even mean getting rid of entire agencies and departments. If we don't do it soon, the print-and-pay money scheme in DC will turn us into Venezuela.
Veronique de Rugy: Green New Deal would be hundreds of TRILLIONS of dollars in federal commitment
If there's a word that's not necessarily negative one could use to describe the Green New Deal, it would be "ambitious." The deal has so much wrapped into it that it's hard to tell which components are designed to save the environment and which ones are intended to destroy the economy.
Estimates put costs for the "green side" of the resolution at somewhere between $12-$20 trillion. Then, there's the Medicare-for-All component that is estimated at $32 trillion over a decade.
And that's just the start.
This isn't just a "green" deal. It's a hodgepodge of policy proposals that include massively growing the welfare state, inserting government even more into the job markets, and a universal basic income that they refuse to actually call a universal basic income. The much-maligned FAQ that was posted and quickly removed from the website of sponsor Alexandria Ocasio-Cortez (D-NY) mentioned paying people who were unable or even "unwilling" to work.
"Even in the best case scenario where you substitute a UBI for all the other forms of welfare, it's insane," said Veronique de Rugy, Senior Research Fellow at the Mercatus Center at George Mason University, on ReasonTV.
But here's the problem. The Green New Deal doesn't substitute a universal basic income for other welfare programs. In the Green New Deal, the programs recommended are supposed to be additions, not substitutions.
"It's a really hard system to support even in its ideal form," de Rugy continued. "Then there's this Green New Deal version which doesn't even seem to entertain this notion of actually substituting for all the rest, so it's on top of what we have now."
This site is 100% crowdfunded by readers like YOU. Please consider donating and keeping the right side of news going strong.
The real question we need to ask is whether or not the Democratic Party is actually going to support this. In its current form, the Green New Deal is a fantasy, and perhaps that's what the more-sane Democrats are shooting for by supporting it. By giving it their attention now, they can work their way down to more reasonable proposals for everything from environmental protection to job creation programs to different versions of socialism.
In other words, they may be using the hyper-leftism of the Green New Deal as a gateway to get to the palatable leftism of what's quickly becoming mainstream socialism.
The Green New Deal shouldn't scare conservatives because it can't happen. What should concern us is the end result negotiated down from this starting point. Given the GOP's negotiating track record lately, we don't know what we're going to get when the Green New Deal is trimmed down to reality.
Even Drudge can't deny the insane spending by Washington DC today
What did GOP control of the House, Senate, and White House do to spending and the national debt? Did Republicans demonstrate the fiscal responsibility that has been one of their alleged traits for decades? Did they match the spending under Presidents Bush and Obama, maintaining the status quo? No, and no. They looked at the spending and debt accumulation of the past and said, "Hold my beer."
It's not just the Republicans' fault, but asking Democrats to stop them when they're on a spending spree is like asking a bartender to stop serving alcohol. It just doesn't feel right to them and the results of bipartisanship have been quite apparent, as my friend Daniel Horowitz noted on Conservative Review:
It feels like it was yesterday when I was watching the news as a kid with my parents in 1995, listening to Newt Gingrich, during the infamous shutdown fight, warn about the dire consequences of crossing the $5 trillion debt milestone. It feels like it was yesterday when I was writing press releases for candidates in "the year of the Tea Party" on how Obama and the Pelosi Congress took the debt to $14 trillion in such a short period of time. Now, over eight years into varying degrees of GOP control of Congress and the White House, we have crossed the $22 trillion mark, expanding the debt more rapidly than at any time in our history. Whereas the debt exploded by $5 trillion during Bush's eight-year tenure, a shocking figure at the time, it has now increased $8 trillion just since Republicans controlled the House in 2011 and by $4 trillion over the past four years, since they controlled at least two of the three political organs of government.
It has become so bad that even Matt Drudge, whose conservative news aggregator Drudge Report has been consistently defending President Trump since well before the 2016 election, is starting to ask questions.
Washington DC has had a spending problem for a century. Republicans run on solving this problem during election time, but they're acting like Democrats between elections. It's time to let them know we're watching and we're not happy about it.
Trump administration is optimistic about failing economic policies
In an article I wrote last week following Trump's campaign rally disguised as a State of the Union Address, I documented how his claim that his trade war and tax cuts had produced "the hottest economy in the world" were merely the rhetorical ramblings of a failed "Republican" running for re-election.
Trump's trade war has created an economic hell that will take years to recover from, and his tax cuts have failed to provide tax relief for the middle class. In addition, when you throw Trump's big-government spending into the mix, the federal deficit now exceeds $22 trillion.
The stock market fell late in 2018 and all gains made in the year were wiped out, a crash the administration blamed on Democrats and Fed Chairman Jerome Powell.
While the slide on Wall Street was dismissed as a market correction, recently released economic data from the Commerce Department shows that the overall economy ended the year much worse than the White House would have you believe.
U.S. retail sales recorded their biggest drop in more than nine years in December of 2018 as receipts fell 1.2 percent across the board. This is the largest decline in retail sales since Sept. 2009 when the economy was in a recession.
Trump brags about low unemployment numbers, but according to a Department of Labor report released yesterday, unemployment claims increased by 4,000 to a seasonally adjusted 239,000 for the week ending Feb. 9th.
While it's tempting for some to dismiss yesterday's report as an anomaly, let's take a look at the data from another angle.
The four-week moving average of claims — considered a better measure of labor market trends because it irons out week-to-week volatility — was 231,750, an increase of 6,750 from the previous week's revised average. This is the highest level for this average since January 27, 2018 when it was 234,000. The previous week's average was revised up by 250 from 224,750 to 225,000.
Of course, the administration famous for identifying unfavorable news as "fake" went right to work trying to spin these economic failures into policy victories.
Saying that he was still "optimistic" about the economy, White House Economic Advisor Larry Kudlow called the retail sales number a "glitch," and he invited the feds to "step aside" while praising the president for "ending the war on business." He then parroted SOTU talking points about how the overall economy was "very strong" despite these recent reports.
There are those who label me a pessimist because I refuse to whitewash the political graffiti of optimism Trump and the GOP spray paint on their crumbling wall of lies and broken promises, but in the words of C. Joybell C.: "Some people are optimists. Some people are pessimists. I'm just a realist who believes that some things are worth fighting for."
Originally posted on StridentConservative.com.
---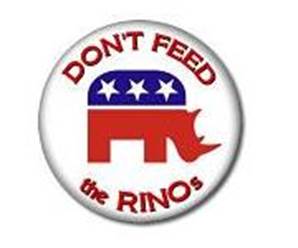 David Leach is the owner of The Strident Conservative. His daily radio commentary is distributed by the Salem Radio Network and is heard on stations across America.
Follow the Strident Conservative on Twitter and Facebook.
Subscribe to receive podcasts of radio commentaries: iTunes | Stitcher | Tune In | RSS