Players getting into trouble off the field is nothing new for the NFL, but the accusations levied against LeSean McCoy on Instagram tops the accusations made and found true against the likes of Ray Rice, Michael Vick, Adrian Peterson, and countless others. This follows a recent arrest of former Seattle Seahawk, Brandon Browner, being charged with attempted murder.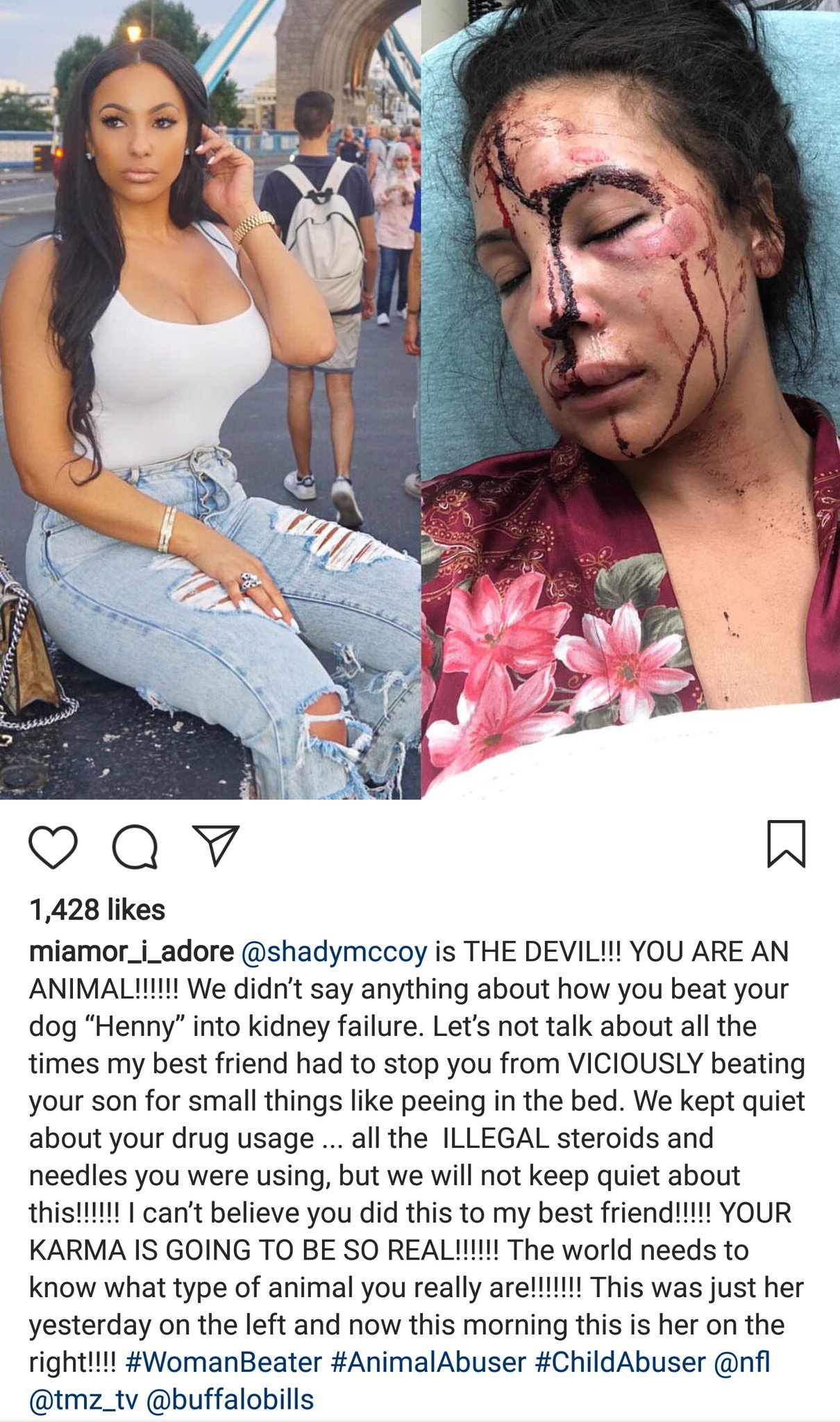 Shady McCoy is publicly accused of illegal drugs, PED, animal abuse, domestic abuse, and child abuse. The seriousness of the accusations alone could endanger his career. Like any person guilty or innocent, McCoy took to denying the accusations, claiming to have had no direct contact with them in months.
LeSean McCoy's defense is he has not had direct contact with the individuals involved in months. So, he's saying he isn't an active role in his child's life. What a dirt bag.

— Raymond Fava (@RaymondFava) July 10, 2018

But the evidence is being gathered. Police say they are investigating a home invasion of the victim's residence. So far, McCoy has not been named a person of interest.
The report from the Milton (Ga.) Police on the home invasion late last night involving a victim whose friend then accused #Bills RB LeSean McCoy of domestic violence. McCoy adamantly denied the accusations. pic.twitter.com/zpw2xbVyGF

— Ian Rapoport (@RapSheet) July 10, 2018

Furthermore TMZ reports that the victim has lawyered up and named LeSean McCoy as the orchestrater of the attack. This changes the narrative from the original IG post, but in no way lessens the severity. As of now, McCoy stands accused of sending people to do this attack.
Delicia Cordon has hired attorney Tanya Mitchell Graham — who issued a statement saying Delicia was sleeping early Tuesday morning when a man entered her Georgia home and pistol whipped her.
Graham says the assailant demanded specific items of jewelry that had been given to her by McCoy — jewelry that McCoy had previously demanded she return to him. She claims the victim also sustained injuries to her wrist when the assailant tried to rip off her bracelet.
Graham claims before the incident, McCoy "would often suggest to Ms. Cordon that she could be robbed because the jewelry was expensive."
Graham — who's joined by associate attorneys Demetrius Price and Kiarra Brown — never straight-up accuses McCoy of criminal activity, but strongly implies it.
For example, Graham claims the assailant entered the house with NO signs of forced entry. She also claims McCoy changed the security system at the house and did not give Cordon access to the new one.
She also claims McCoy has a documented history of having other people do his dirty work for him — and references the time he allegedly ordered other people to evict her from his home in June and remove her furniture from the house.
Graham says despite the fact Cordon and McCoy have had a relationship since 2016, he has NOT called to check in on her since the details of the violent attack went public.
Final Thoughts
LeSean McCoy doesn't have a reputation for being a model citizen. As Smitty of Barstool Sports notes:
Look, LeSean McCoy has always been a shitbag of a human. Not tipping, among many other examples, justifies that fact.

But (allegedly) beating up women, a child, and a pup to the point the poor animal suffers kidney failure ensures anyone a first ballot HOF nomination into hell.

— Smitty (@SmittyBarstool) July 10, 2018

The odds of Shady McCoy being guilty are high. That being said, the NFL doesn't wait for due process. Otherwise Ezekiel Elliott wouldn't have undergone a 6 game suspension. They will have to act as this scandal is prime to escalate and disrupt the storyline of the upcoming season.
Originally published on Startup Christ.