The real reason to be outraged over the White House Correspondents' Dinner
The annual love fest between the mostly liberal media and Washington elitists in government took place at the White House Correspondents' dinner this past weekend, and for the second year in a row, Donald Trump chose not to attend.
Trump's decision to duck an event where roasting the White House is a major part of the evening is easy to understand when you accept the fact that Trump's fragile ego and his narcissistic need for unconditional praise literally drives his every decision. We need look no further for proof of this fact than Trump's attendance at a previous WHCD when Obama was president where he roasted Trump over his conspiracy theories about Obama's birth certificate. Clearly, Trump is unable to take a joke when he's the butt of one.
Lately, however, the WHCD has become a display of how identity politics have completely polarized America, making it impossible to discuss issues or engage in friendly banter between opposing viewpoints. This tradition continued as witnessed in a performance by comedian Michelle Wolf that included vulgar jokes about abortion, homosexuality, and other controversial issues laced with an abundance of obscenities.
As you are probably aware, Wolf garnered the most criticism for taking a few shots at White House Press Secretary Sarah Huckabee-Sanders and that Trump used those attacks to fuel his fake news spiel on twitter.
The White House Correspondents' Dinner is DEAD as we know it. This was a total disaster and an embarrassment to our great Country and all that it stands for. FAKE NEWS is alive and well and beautifully represented on Saturday night!

— Donald J. Trump (@realDonaldTrump) April 30, 2018
Besides his lame attempt to advance his "FAKE NEWS" agenda, Trump and his loyal minions are showing their hypocrisy by objecting to Wolf's performance.
Donald Trump is a man with a long and distinguished history of offensive comments, mainly about women, made for political and personal reasons. Still, his followers defend this behavior, calling it evidence of a man who simply "tells it like it is" or as proof of his toughness, even though in reality, it's a clinical display of the insecurities of a bully.
Trump's claim that the WHCD is now "DEAD" is open for debate, but his claim that it was "a disaster" and "an embarrassment" is the epitome of irony when you consider his track record.
Perhaps the best analysis of the hypocrisy being displayed by those offended over Wolf's performance comes from one of my favorite satire sites, The Babylon Bee, with a post titled Trump Supporters Upset Democrats are Telling Mean Jokes. You should check it out.
If Wolf's comedy routine is an embarrassment to America, how much more embarrassing is it to our values when those same actions come from the President of the United States?
---
Originally posted on The Strident Conservative.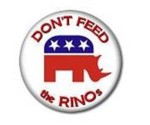 David Leach is the owner of The Strident Conservative. His daily radio commentary is distributed by the Salem Radio Network and is heard on stations across America.
Follow the Strident Conservative on Twitter and Facebook. Subscribe to receive podcasts of radio commentaries: iTunes | Stitcher | Tune In | RSS
Leftist media pushes back on Green New Deal criticism
It's been an up-and-down couple of weeks for proponents of the Green New Deal. Before details were released, it was already being heralded as the greatest thing since President Obama's election. Then, the details came out and even many on the left were taken aback by the ambitious and incoherent provisions of the deal as detailed in a FAQ section on Representative Alexandria Ocasio-Cortez's government web page.
But that was just a draft. They took it down. At least that was the story.
Unfortunately for proponents, they were caught a little flat-footed as questions started pouring in about, well, all of it. Even if we dismiss the less-draconian concepts such as eliminating air travel or the less-sane ideas like taking care of those who are unwilling to work, the left is still stuck with a proposal that the most frugal estimates put at costing around $7 trillion while other's consider the decade-long cost to be in the HUNDREDS of trillions of dollars.
This is, of course, ludicrous. There's not enough money in the entire world to pay for the proposal if its cost is somewhere between the lowest and highest estimates, but that hasn't stopped leftist media from regrouping. Now that the dust has settled a little bit, they're doing everything they can to recommit to this concept. It's not that they suddenly believe in this fairy tale. It's that they don't want this to be the issue Republicans attack in the 2020 elections.
One article in particular that I read from CNN (yes, sometimes I need to see what the other side is thinking) really struck me for its honesty about the situation. Though I stopped reading it in paragraph two when it referred to "non-partisan" PolitiFact, I went back to it just now to digest the awfulness fully (see the sacrifices I make for our readers!).
I tried to read this article. I really did. But @DeanObeidallah lost me in paragraph two when he referred to the "non-partisan" Politifact. https://t.co/bjRAXbN2b0

— JD Rucker (@JDRucker) February 19, 2019
To be clear, much of what this article says is correct. It asserts the GOP will take the tenets of the Green New Deal and use it to scare voters into thinking it's even worse than Obamacare. From 2010 through 2016, Republicans attacked Obamacare incessantly and it worked, giving them the House in 2010, the Senate in 2014, and the White House in 2016. Unfortunately, they stopped there and didn't actually go after Obamacare with the same fervor they held in their campaign rhetoric and now the Democrats have turned the issue on its head.
But here's the thing. Obamacare may have been bad, but the Green New Deal truly is worse. It's not even close. Even if we take at face value the notion that the Green New Deal is simply an ambitious framework around which real legislation can be forged, we have to look at the core issues entailed in order to see the true damage it can do. This is a socialist document. It's a call for the same levels of insanity that drive the Medicare-for-All movement. Within its frivolous attempts to change perceptions of air travel, cows, and job creation is a deep-rooted desire to convert Americans to needing more government.
NOQ Report needs your support.
The Green New Deal represents the far-left's desire to make more American dependent on government. At the same time, it aims to increase the levels of dependency for those who are already in need of assistance. It wants Democrats to latch their wagons on the notion that if we become a militantly environmentalist nation, that will serve the dual purpose of giving us fulfillment while saving the planet.
I believe most leftist journalists understand this, but they see in the ridiculous framework a path through which Republicans can be defeated wholesale in 2020 as long as the left can control the narrative surrounding the Green New Deal. They fear another Obamacare counterinsurgency that would wipe out the anti-Trump gains they made in 2018, so they've adopted a stance that the Green New Deal isn't as bad as Fox News says it is. Meanwhile, they're doing everything they can to say, "look over here and not at the Green New Deal."
Don't misread leftist media's resurging push to defend the Green New Deal as actually believing it's a good idea. Their big concern is if they don't nip it in the bud now, it'll harm Democrats in 2020. So they say "it's good, don't worry," and move on to another subject.

— JD Rucker (@JDRucker) February 19, 2019
The politics behind what the Green New Deal represents is more in play than the tenets of the proposal itself, at least in the eyes of leftist media. It's not that they want to promote the concept. They simply don't want the concept to derail their party in the next election.
NOQ Report drops ads, goes 100% crowdfunded
There's nothing pleasant about asking people for money. Over the last six months, we've experimented with various types of revenue streams to see what could help propel this site to more people. In a society dominated by fake news and leftist media, getting a foothold as a limited-government conservative news outlet is challenging.
Unfortunately, there seem to be only three options. The first one is a non-starter – corporate sponsorships. There are very few organizations, PACs, and companies we trust enough to allow to be corporate sponsors, and while we may someday work with the few that we trust, we don't have the luxury of waiting for them. We've had some corporate sponsorship offers, but invariably they want a say in the editorial component. Some want all-positive Republican coverage. Others want more positive Democratic coverage. Our goal has been and always will be to present the news, opinions, and quotes from a pro-American perspective. That means we call it how we see it.
Option two has been a disaster for multiple reasons. Most websites are driven by advertising, which is fine as long as it both pays the bills and doesn't flood the site with spam. We've used Google, Amazon, and a handful of smaller ad networks to try to generate enough revenue, but it's challenging when we have limited control over what's being served. I'd get emails regularly saying we were advertising for Planned Parenthood or Ashley Madison or other websites that didn't match our values at the site. This may be the easiest way for the site to pay its bills, but it's not worth the trade-off.
Option three is the tough one. It's the way that requires me to do what doesn't come naturally – asking for money. We want to be 100% crowdfunded. That means we need you, the readers, to donate whenever possible. It can be single donations to give us a boost. It can be a recurring donation to help us plan for the future. Literally anything and everything helps.
We have tiers of $10, $50, $5000, and everything in between. Of course, there's an option for supporters to name their donation amount, so there really isn't a limit to how much or how little you contribute. Every penny makes a difference.
Here are some of the upcoming expenditures we need covered in order to keep the site moving forward:
$25/article – Paid writers and expenses. Currently, all of our writers are volunteers. We appreciate their efforts and we want to reward them. We also need to hire more freelance writers in order to expand the perspectives. Eventually, we will need to budget around $12,000 per month for full-time staff writers, but just getting started with around 1/5th that amount will be a wonderful down payment.
$3000/mo – Editors. For the last six months, I have put my time and effort into editing the site. I don't mind working for free as it's a labor of love, but it's unsustainable. I'll either need to hire editors so I can work full time again or I'll need to start paying myself. Either way, this is a top priority.
$350/mo – Facebook promotions. It's amazing how much attention we can drive to the site with every little money spent. $10 per day gets the message out to several thousand additional people on Facebook. Add in a little in Facebook reserve to push harder on some of the more important stories and we can start boosting exposure dramatically.
$625/mo – Graphics. Whether for videos or articles, the need for help from a graphic design perspective is ongoing.
$2000/mo – Advertising. Like-minded conservatives, classical liberals, and limited-government federalists need to know about NOQ Report. By advertising on other sites, we not only get to reach more people, but we also get to support sites that can also use financial help.
$200/mo – Stock photos. Using the royalty-free sites limits what we can use as artwork and photos for our articles.
$525/mo – Stronger server. There have been a few occasions where the site has gone down because we have a good but not great server. To have a server that should be able to handle the load of daily activity plus the occasional story going viral is a bare minimum around $525 per month. Thankfully, this also includes service, so it alleviates the need for an IT person as well.
This started out as a labor of love, but over the last year we've been accepted into Google News and have strong followings sharing the content on social media. It's time for this site to branch out and start making more of an impact on American society, presenting conservative, Christian ideas that this world needs now more than every.
We appreciate all who have helped. It is our hope that our mission of spreading proper conservative and Christian messages to the masses is one our readers share. Please consider donating today.
Why didn't the Green New Deal include the issue of Liberty Control?
The latest expression of the fraud of socialism failed to mention gun control. Why?
Socialism has always been a fraudulent ideology, abounding with fallacious promises of free health care, free college, free housing, free food, and free income in the case of its latest abomination in the embodiment of the 'Green New Deal'. The new wrinkle is that people won't have to feel guilty about receiving stolen goods because they are saving the planet.
Curiously enough, while it had just about every socialist 'justice' cause under the sun, there was no mention of guns, 'gun safety' or even 'gun reform' (whatever that means). Why does it seem as though the subjects of socialism and Liberty [gun] control are now on parallel political tracks?
Up until a few years ago, it could be guaranteed that Leftists would parrot certain lies and talking points on both the subjects of Liberty control and alluding to the need for socialism. In the case of Liberty control, it would be calling for more and more laws overlaid on all the other laws. In the case of socialism it would be calling for implementation of the policy agendas of this ideology without the use of the word itself. Then recently it all seemed to change.
First came the opening of the socialistic floodgates
For the most part, even though the Oxford English Dictionary definition of Left was closely tied to socialism, Leftists tended to deny this obvious connection. Then along came Bernie Sanders and this seemed to serve to rip the mask off the Left as to their true identity. Now they embrace and revel in the label. Suddenly people who vehemently denied being socialist, almost tacitly admit to the decades of lies on the subject.
The false narrative is that we on the Pro-Liberty Right are somehow 'afraid' of them now. That this fear meme traces its roots back 500 years to the book 'Utopia' is a subject for another time. Suffice it to say that it began Karl Marx's horrendous tome from over 170 years ago up to the words of Alexandria Ocasio-Cortez today.
Then over time, the Left's gun confiscation obsession came into focus
We have this Leftist obsession well documented and as in the case of hiding their obvious socialist national agenda, they also tended to lie about this as well. Even to this day they are trying to parrot the line that 'No one is talking about confiscating guns' despite over 70 instances that were a variation on that theme.
As of late, they have essentially dropped the mask, but still fail to be honest about their final solution to the Liberty problem. Most major Birdcage liners have openly demanded gun confiscation, sometimes with multiple instances spanning several years. With more gun confiscation demands being added to the list at the occasion of every serious crisis.
There's something happening here, but it's not exactly clear
Oddly enough, with both Leftist obsessions out in the open they never rhetorically connect them. Witness the present example of the Green New Deal, just about every Leftist dream 'imaginable' except for Liberty control.
Why are they reluctant to connect the tight control of the population and wealth redistribution with the common sense human Right of Self-preservation? Why would they avoid connecting the taking of one's property with denying the right of self-defense?
The Takeaway – the answer should be obvious by now
They can't exactly connect up these two issues because it would make it entirely obvious why they obsess over gun confiscation. One can't forcibly take property from people who have the means to 'resist' [to coin a phrase] this governmental theft. Making it perfectly clear that this had nothing to do with 'safety' or 'The children' [Only after they are born, and in some cases, not even that]
The Left cannot mention gun confiscation and Liberty control in the same breath as socialistic theft because they cannot make it obvious that our right of self-defense throws a spanner into the works. Better to try to keep people perplexed as to their true intent for as long as possible until it is entirely obvious they only care about power.