In Lieu of what is Right – An Interview with Dr. Ken Wright
One of the most vapid and reliably anti-Constitutionalist members of Congress is known to anyone who takes to Twitter, Ted Lieu, of the California 33rd Congressional District, suddenly has a staunch conservative to square off against. I got to sit down for about an hour over the phone with Dr. Ken Wright, who was one of the most interesting interviews I've done this year (and after Erin Cruz, Austin Petersen, Shane Hazel, and Hunter Hill, that is saying something).
Dr. Wright is a renowned pediatric ophthalmologist who is invited to teach all over the world. For that reason (sorry doc) I thought he might have the demeanor of a college professor. Analytical without a lot of passion. I was right about the analytical part. I was dead wrong about the lack of passion. This is a man who in no way needs to run for Congress, but instead sees it as a public service that he is willing to take on to make the world better for his family and for all of ours as well. It's probably worth noting that one of the most respected and freedom-oriented members of the Senate, Dr. Rand Paul, is also an ophthalmologist. I also have an acquaintance here in my home town who is a Constitutionalist and an ophthalmologist. There seems to be a pattern here.
I found Dr. Wright to be authentic, passionate about Constitutional freedoms, and a man who will not be bullied by anyone. He supports much of what President Trump is trying to do, however I have no trouble believing he would stand up to the President should he go off the rails. The people of the California 33rd would do well to put a man of such integrity into office, and with him get rid of one of the most staunchly anti-freedom members of the US House of Representatives, Ted Lieu.
BW: What specific experience and education make you feel makes you the most qualified to be a Congressman?
KW: With the present state of our representatives I think as long as you have a pulse you could do a better job. They're bought. The special interest lobbyists are running the show. Any good, ethical citizen could do a better job and do what is right for the people.
**I needed to take a moment to stop laughing at this answer. It was funny because it's true.**
I'm a pediatric ophthalmologist. I know people all over the world since I travel for teaching in my field. I was awarded a service medal from the President of Panama after Noriega was ousted due to the work I was doing there. I'm a doctor, and doctors use data and facts to make decisions. We don't put a Band-Aid on an infection and expect it to go away. Dems in inner cities have made people dependent for more than 50 years with no way out and they end up in gangs or living on welfare. Let's get factories into the inner-cities. Let's get them jobs instead of food stamps and a few bucks. I want to actually solve problems instead of creating a never-ending cycle of dependency.
BW: What specific issues will be your main focus if elected?
KW: Immigration is a huge problem right now. President Trump gave Congress the job to put together a real plan for DACA and they've done nothing. We need a clear policy regarding immigration. To my mind we need to secure the border. Without that we have open borders. We need a wall for at least part of the southern border. It worked in Israel. Then you can think about what to do with 13 million illegals.
Whether they were invited by the government or not, many illegals came here because we wanted people to come here; we wanted them to do certain jobs like pick crops or be a housekeeper, and it would be wrong to send them all home after so many years. That said, criminals with so much as a DUI have to go. This is my problem with sanctuary cities; they allow criminal illegals to roam free and harm our citizens. This is not a Democrat or Republican problem, but rather an American problem.
The largely law abiding that we choose to let stay can get in line behind everyone else and perhaps pay some fines and do some service, but they shouldn't be able to get to the head of the line like so many Democrats want, and they certainly shouldn't be given blanket amnesty.
Healthcare is a big issue, mostly because the Democrats have made it that way with Obamacare. Despite what the Democrats say, there were never bodies lying in the street before Obamacare. No one is turned away from any emergency room. Everyone can get care. Not everyone needs health insurance. If you're a 20 year old on your first job and in good health, perhaps you don't need to spend money on health insurance, and it's wrong for the government to force you to subsidize health insurance for others. We need to repeal McCarron-Ferguson Act which exempts insurance companies from most federal regulation including anti-trust laws. That would allow real free-market competition back.
BW: What failures do you feel have been made on the part of Ted Lieu?
**Note: I asked Dr. Wright to please try to keep this to a top 5 list… I know I could write an article just on this question**
KW: When the Syrian war was really going on he wanted to bring 200K refugees from Iraq and Syria and voted against the SAFE Act. That's dangerous for America.
He doesn't protect America first. He wants open borders. He's for sanctuary cities. He votes against Kate's Law every time it comes up. He has sponsored legislation for no-money bail, saying bail is unfair to the poor, yet judges can take that into consideration. He wants to take the discretion away from the judges.
He's a hypocrite. On his web site the number one issue he talks about is climate change. And yet, when he was a state senator he accepted $13K from real estate developers who wanted to build a new stadium, and then he co-sponsors a bill to exempt the real estate developers from environmental regulations. He's a career politician and has never had a real job in his life. I've had a real job. I've run a business and put people to work.
BW:  What political challenges do you face and how do you plan to overcome them?
Well, District 33 is only 24% Republicans, which has discouraged the GOP and the GOP wasn't even going to run someone in 2016. However, there's almost 30% here with no party preference. I was able to take 37% in 2016 and I didn't have a real organization. I have a whole organization this time and I think winning this district is doable.
BW: With the current debate over gun-control, what are your thoughts?
KW: Well this isn't an easy issue. I think we all, or at least most, agree a civilian doesn't need to own a surface-to-air missile. At the same time, the 2nd Amendment isn't about hunting, it's about being able to resist a tyrannical government. We need to find a balance. I think for certain weapons perhaps some form of mental evaluation might be in order. The problem is the Democrats always want to take it too far. Instead of making things simple and wanting to implement legislation that might actually save lives they are intent on disarming the population.
BW: There has been a lot of debate over President Trump's tariffs. How do you feel about them.
KW: Great question. Would you agree that it is equally wrong for one to hire someone to commit murder as it is to commit murder yourself?
BW: Sure.
KW: Well by the same token, if it's wrong for us to use slave labor to make our products, it's equally wrong for us to allow China and other countries to use slave labor without any kind of penalty. The Chinese have a miles long factory where people were crammed into tiny rooms to live and work. It was so miserable that people were jumping to their deaths. Know what the Chinese government did? They put up nets outside the building so that people couldn't even kill themselves to get away. It's that miserable and yet we are profiting from it in the form of cheaper goods. You'll notice that the President isn't imposing these tariffs on Europe or Canada or other nations that play by the rule of civilized behavior.
BW: I'm personally very much against tariffs, but I have to admit that I never thought about it that way.
KW: Most people don't.
BW: I ask this of all California candidates since your state pretty much has been the leader on this issue: What about legalization of Marijuana?
The half-life of marijuana is 3-4 days. If you smoke 2 or 3 times a week then the half life becomes about 2-3 weeks. Alcohol is metabolized much faster. I think it should be available but through a pharmacy, and not in smoking form. Physicians were encouraged to give more opioids for pain management and they found it to be profitable. This has led toward a lax attitude toward drugs. Marijuana should be available to those who need it, but we can't be so careless with how it's used.
BW: What do you want the people of the California 33rd to know about you?
KW: Both Republicans and Democrats need to realize that we are Americans first. Vote for someone who has the moral fiber to do what is right. Don't vote for someone just because they might be at your end of the ideological spectrum.
You can learn more about Dr. Ken Wright by clicking here.
Veronique de Rugy: Green New Deal would be hundreds of TRILLIONS of dollars in federal commitment
If there's a word that's not necessarily negative one could use to describe the Green New Deal, it would be "ambitious." The deal has so much wrapped into it that it's hard to tell which components are designed to save the environment and which ones are intended to destroy the economy.
Estimates put costs for the "green side" of the resolution at somewhere between $12-$20 trillion. Then, there's the Medicare-for-All component that is estimated at $32 trillion over a decade.
And that's just the start.
This isn't just a "green" deal. It's a hodgepodge of policy proposals that include massively growing the welfare state, inserting government even more into the job markets, and a universal basic income that they refuse to actually call a universal basic income. The much-maligned FAQ that was posted and quickly removed from the website of sponsor Alexandria Ocasio-Cortez (D-NY) mentioned paying people who were unable or even "unwilling" to work.
"Even in the best case scenario where you substitute a UBI for all the other forms of welfare, it's insane," said Veronique de Rugy, Senior Research Fellow at the Mercatus Center at George Mason University, on ReasonTV.
But here's the problem. The Green New Deal doesn't substitute a universal basic income for other welfare programs. In the Green New Deal, the programs recommended are supposed to be additions, not substitutions.
"It's a really hard system to support even in its ideal form," de Rugy continued. "Then there's this Green New Deal version which doesn't even seem to entertain this notion of actually substituting for all the rest, so it's on top of what we have now."
This site is 100% crowdfunded by readers like YOU. Please consider donating and keeping the right side of news going strong.
The real question we need to ask is whether or not the Democratic Party is actually going to support this. In its current form, the Green New Deal is a fantasy, and perhaps that's what the more-sane Democrats are shooting for by supporting it. By giving it their attention now, they can work their way down to more reasonable proposals for everything from environmental protection to job creation programs to different versions of socialism.
In other words, they may be using the hyper-leftism of the Green New Deal as a gateway to get to the palatable leftism of what's quickly becoming mainstream socialism.
The Green New Deal shouldn't scare conservatives because it can't happen. What should concern us is the end result negotiated down from this starting point. Given the GOP's negotiating track record lately, we don't know what we're going to get when the Green New Deal is trimmed down to reality.
Even Drudge can't deny the insane spending by Washington DC today
What did GOP control of the House, Senate, and White House do to spending and the national debt? Did Republicans demonstrate the fiscal responsibility that has been one of their alleged traits for decades? Did they match the spending under Presidents Bush and Obama, maintaining the status quo? No, and no. They looked at the spending and debt accumulation of the past and said, "Hold my beer."
It's not just the Republicans' fault, but asking Democrats to stop them when they're on a spending spree is like asking a bartender to stop serving alcohol. It just doesn't feel right to them and the results of bipartisanship have been quite apparent, as my friend Daniel Horowitz noted on Conservative Review:
It feels like it was yesterday when I was watching the news as a kid with my parents in 1995, listening to Newt Gingrich, during the infamous shutdown fight, warn about the dire consequences of crossing the $5 trillion debt milestone. It feels like it was yesterday when I was writing press releases for candidates in "the year of the Tea Party" on how Obama and the Pelosi Congress took the debt to $14 trillion in such a short period of time. Now, over eight years into varying degrees of GOP control of Congress and the White House, we have crossed the $22 trillion mark, expanding the debt more rapidly than at any time in our history. Whereas the debt exploded by $5 trillion during Bush's eight-year tenure, a shocking figure at the time, it has now increased $8 trillion just since Republicans controlled the House in 2011 and by $4 trillion over the past four years, since they controlled at least two of the three political organs of government.
It has become so bad that even Matt Drudge, whose conservative news aggregator Drudge Report has been consistently defending President Trump since well before the 2016 election, is starting to ask questions.
Washington DC has had a spending problem for a century. Republicans run on solving this problem during election time, but they're acting like Democrats between elections. It's time to let them know we're watching and we're not happy about it.
Trump administration is optimistic about failing economic policies
In an article I wrote last week following Trump's campaign rally disguised as a State of the Union Address, I documented how his claim that his trade war and tax cuts had produced "the hottest economy in the world" were merely the rhetorical ramblings of a failed "Republican" running for re-election.
Trump's trade war has created an economic hell that will take years to recover from, and his tax cuts have failed to provide tax relief for the middle class. In addition, when you throw Trump's big-government spending into the mix, the federal deficit now exceeds $22 trillion.
The stock market fell late in 2018 and all gains made in the year were wiped out, a crash the administration blamed on Democrats and Fed Chairman Jerome Powell.
While the slide on Wall Street was dismissed as a market correction, recently released economic data from the Commerce Department shows that the overall economy ended the year much worse than the White House would have you believe.
U.S. retail sales recorded their biggest drop in more than nine years in December of 2018 as receipts fell 1.2 percent across the board. This is the largest decline in retail sales since Sept. 2009 when the economy was in a recession.
Trump brags about low unemployment numbers, but according to a Department of Labor report released yesterday, unemployment claims increased by 4,000 to a seasonally adjusted 239,000 for the week ending Feb. 9th.
While it's tempting for some to dismiss yesterday's report as an anomaly, let's take a look at the data from another angle.
The four-week moving average of claims — considered a better measure of labor market trends because it irons out week-to-week volatility — was 231,750, an increase of 6,750 from the previous week's revised average. This is the highest level for this average since January 27, 2018 when it was 234,000. The previous week's average was revised up by 250 from 224,750 to 225,000.
Of course, the administration famous for identifying unfavorable news as "fake" went right to work trying to spin these economic failures into policy victories.
Saying that he was still "optimistic" about the economy, White House Economic Advisor Larry Kudlow called the retail sales number a "glitch," and he invited the feds to "step aside" while praising the president for "ending the war on business." He then parroted SOTU talking points about how the overall economy was "very strong" despite these recent reports.
There are those who label me a pessimist because I refuse to whitewash the political graffiti of optimism Trump and the GOP spray paint on their crumbling wall of lies and broken promises, but in the words of C. Joybell C.: "Some people are optimists. Some people are pessimists. I'm just a realist who believes that some things are worth fighting for."
Originally posted on StridentConservative.com.
---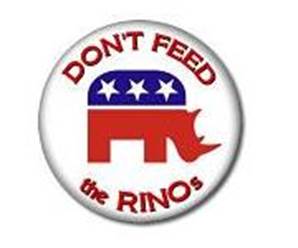 David Leach is the owner of The Strident Conservative. His daily radio commentary is distributed by the Salem Radio Network and is heard on stations across America.
Follow the Strident Conservative on Twitter and Facebook.
Subscribe to receive podcasts of radio commentaries: iTunes | Stitcher | Tune In | RSS