Most foreign affairs analysts rightly predicted the rhetoric that would come from most of the Muslim political world following President Trump's announcement that the U.S. would recognize Jerusalem as the capitol of Israel and move the U.S. Embassy there. The reaction of Turkish President Erdogan has been more boisterous than just about anyone expected, considering he's been relatively quiet in regards to Israeli-Palestinian relations for several months.
Now, he's getting downright nasty: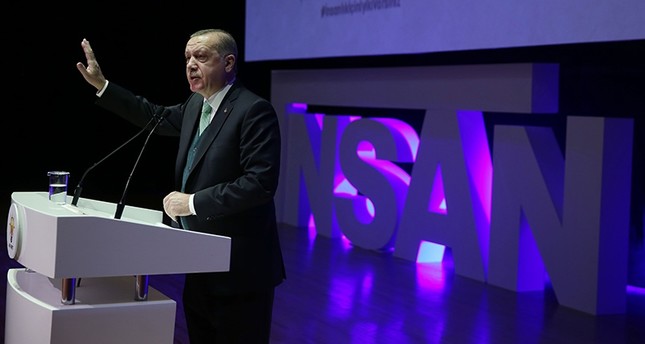 "Those who turn Jerusalem into a prison for Muslims and members of other religions will never be able to clear the blood off their hands," Erdoğan said at an event held in the capital Ankara.
The ongoing Jerusalem dispute will be a decisive point in determining who is sincere in its quest for peace, the president said. "In this case, nobody who is not on the side of the oppressed and righteous can say a word about human rights or global and regional peace. We will follow the declarations and statements on the subject of Palestine and Jerusalem, and we will give everyone their note accordingly."
The president's tone over the weekend was even harsher. "Israel is a perfect invader state," Erdoğan said. He also called Israel "a terrorist state." "We won't leave Jerusalem to the mercy of a child-murdering country."
This does not bode well for either Israel or the United States. Turkey is a NATO nation, though they've been growing more and more cozy with Russia and other non-NATO nations over the last two years. Israel is already facing backlash around the globe. To have it come so harshly from one of the most powerful leaders of the Muslim political world is troubling.
Israeli Prime Minister Benjamin Netanyahu responded with his characteristic flair:
Israeli Prime Minister Benjamin Netanyahu, speaking at a news conference in Paris alongside French President Emmanuel Macron after the two leaders met, responded to Erdogan:
"I'm not used to receiving lectures about morality from a leader who bombs Kurdish villages in his native Turkey, who jails journalists, helps Iran go around international sanctions and who helps terrorists, including in Gaza, kill innocent people," Netanyahu said, according to Reuters.
This is a story to watch very closely in the coming weeks. Threats from the Palestinians themselves have been manifesting into real violence. Iran and Syria are always a threat. Jordan has soured on the U.S. and Israel following the move. Egypt isn't happy. With Erdogan ramping up the rhetoric, it's likely other leaders who have voiced concern could follow his lead and call for more than just protests. This could be the start of multiple major conflicts that could pull Israel and the United States into war.
---
---
---
Newsletter
Join fellow patriots as we keep Americans informed and advance the cause of conservatism.
---
---