Kevin McCarthy blames conservatives for GOP losses in 2018
One of the main campaign promises responsible for the GOP's rise to the pinnacle of political power over the past decade or so was the promise to destroy Obamacare "root and branch." It's the reason voters gave Republicans the House in 2010, the Senate in 2014, and the presidency in 2016.
As we know all too well, the Republican trifecta of power squandered their opportunity to correct America's course away from the destructive path created by the progressive agenda of the Far Left and toward the Constitution and conservatism. Instead, Trump and the GOP spent their political capital protecting themselves and the party.
To be fair however, Trump and the GOP repeated their promise during the 2018 campaign season to really, really, really repeal Obamacare if voters allowed them to remain in the majority.
Unfortunately for the GOP, years of repeating the lie to repeal Obamacare motivated voters to reject the Republican Party in the 2018 midterms. Instead, America voted to give the Democrats their largest midterm victory since Watergate.
Amazingly, House Minority Leader Kevin McCarthy doesn't believe that the GOP's broken promises had anything to do with the Blue Tsunami that kept him from becoming Speaker of the House. Instead, the California congressman blames conservatives who attempted to keep their promise to repel Obamacare for the GOP's defeat.
In recordings obtained by the Washington Post, McCarthy told donors at a private meeting that the push by so-called conservatives in the House Freedom Caucus to include a roll back of pre-existing conditions in any Obamacare repeal bill was responsible for the GOP's loss of the House.
"That amendment put [the] preexisting condition campaign against us, and so even people who are running for the very first time got attacked on that. And that was the defining issue and the most important issue in the race."
McCarthy also told the gathering of Republican donors that he would only support 2020 candidates who could "find a solution at the end of the day," which is code for let's elect establishment Republicans who will find a way to save Obamacare while appearing to repeal it.
This isn't an isolated incident. McCarthy has been targeting conservatives who fail to play the GOP-establishment game, and he has openly let his disdain for them be known. Shortly after being elected Minority Leader, McCarthy channeled his inner John Boehner and punished HFC members who voted against him by removing them from committee assignments.
Upon learning that McCarthy blamed the House Freedom Caucus for 2018, Chairman Mark Meadows (R-N.C.) told the Post that he found the reported comments "very troublesome" and added: "I hoped the us-versus-them mentality of the past was something that indeed was in the past."
Meadows also told The Hill that he hasn't "had any follow-up conversations with Leader McCarthy" since the story broke to get clarification.
Personally, I don't think it will matter even if Meadows does talk to McCarthy because the House Freedom Caucus abandoned conservatism for Trumpservatism in 2018, and they recently announced their commitment to work with McCarthy and the GOP establishment to save the party from itself.
Originally posted on StridentConservative.com.
---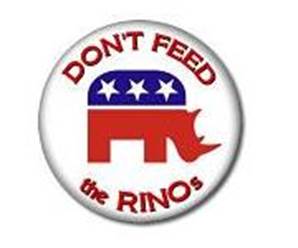 David Leach is the owner of The Strident Conservative. His daily radio commentary is distributed by the Salem Radio Network and is heard on stations across America.
Follow the Strident Conservative on Twitter and Facebook.
Subscribe to receive podcasts of radio commentaries: iTunes | Stitcher | Tune In | RSS
List of DIA products ordered from AATIP reads like a science fiction weapons list
If one were to bring up wormholes, invisibility cloaks, mind-controlled drones, or warp drives in casual conversation, it would be assumed they were talking about some science fiction or young adult fantasy novel. Of course, they could also be talking about the long list of products ordered by the Defense Intelligence Agency (DIA) from the Advanced Aerospace Threat and Identification Program (AATIP).
The list of projects being at least discussed if not initiated is nothing short of astounding. It's a dream for conspiracy theorists who believe the government was been working on ways to manipulate extra dimensions, which apparently they have. Sadly, this information doesn't come as a result of a noble member of the government expressing concerns in their oversight of the projects or an intrepid scientist pulling a weapons technology version of the Edward Snowden technique. Instead, it comes from a Freedom of Information Act filing by the Federation for American Scientists.
AATIP List from FOIA to the… by on Scribd
As with anything that has to do with advancements in science and the United States government, at least some of this should be taken with a grain of salt. They often throw out quite advanced concepts to explore even though the chances of success are slim for now. Better to be prepared than to start something late.
This video by Truthstream Media alerts us once again to some of the strange things being done by our government. Are they out to protect us from the "Field Effects on Biological Tissues" or are they testing for… other reasons.
It all reminds me of this from The Onion:
Videos show conservative beaten on UC Berkeley campus. Please help identify the assaulter.
Being conservative on college campuses in America can be challenging. It seems that conservatism is more than just a challenge at UC Berkeley. It can be downright dangerous.
Editor's Note: The videos released publicly do not show all of the events that transpired before the alleged assault. Just as we called for judgment to be held when the initial Covington Catholic School videos were released, so too do we believe we shouldn't jump to absolute conclusions until law enforcement releases official information. With that said, yes, these videos are pretty darn compelling against the perpetrator.
Brad Devlin, former President of Berkeley College Republicans, posted a series of Tweets that seem to detail the events surrounding the alleged assault as well as video of the assault itself. There's also an image of the alleged perpetrator. Calls have been made by officials and those associated with the victim to help identify him.
If this turns out to be an accurate depiction of events, one can easily see this as a hate crime.
Another conservative student was assaulted on @UCBerkeley's campus. I just spoke to the survivor of the attack who is a dear friend of mine. He is in good spirits and plans on continuing to fight for conservative values on campus once his black eye is gone! What a bad a**! pic.twitter.com/g67Y9pAszD

— Brad Devlin (@bradleydevlin) February 21, 2019
Why, you may ask, is this the right thing to do in this situation? Because now we have this perfect image of the perpetrator's face! If you know who this man is, PLEASE DM ME! pic.twitter.com/r90A8ozcfS

— Brad Devlin (@bradleydevlin) February 21, 2019
I will shortly begin an email campaign encouraging the administrators to publicly condemn these acts of violence and stand in solidarity with campus conservatives. I hope everyone who cares about upholding student's rights on campus joins me in this mass effort.

— Brad Devlin (@bradleydevlin) February 21, 2019
Dear Chancellor Christ,
My name is _______, and I am from ________. I am sure you are aware of an incident that happened on campus last Tuesday, February 19, 2019. A conservative activist on UC Berkeley's Campus was assaulted while tabling on Sproul Plaza.

— Brad Devlin (@bradleydevlin) February 21, 2019
As we all know, this is not the first time conservative activists have fallen victim to violence on campus. In 2017, riots consumed the campus and surrounding area that resulted in over $100,000 worth of property damage and injuries to individuals trying to attend the event.

— Brad Devlin (@bradleydevlin) February 21, 2019
I am calling on the campus administration, as well as all faculty members and administrators committed to ensuring students' physical safety to further condemn these violent acts in letters and announcements to the entire Berkeley community.

— Brad Devlin (@bradleydevlin) February 21, 2019
I sincerely hope your sense of empathy and responsibilities as administrators to create an environment conducive to the university's educational mission and uphold the rights of UC Berkeley community members compel you to act as I know it will.
Sincerest Regards,

— Brad Devlin (@bradleydevlin) February 21, 2019
My friend, Hayden, wants to thank all of you for the love and support. He's giving you a wink, and wanted to let you know you'll be hearing from him soon! pic.twitter.com/6kPmFZgQgz

— Brad Devlin (@bradleydevlin) February 21, 2019
The unhinged nature of extremists leads to the level of hatred that gives us incidents like these. While they happen from both sides of the political aisle, it seems as if the left has been growing increasingly violent in recent months.
Differences in political opinion shouldn't lead to violence.
This story is developing. We will update as more information comes in. Campus Reform is also covering this closely as the victim was closely associated with them.
In other footage obtained by Campus Reform, another person, also unidentified, approached the students, claiming they were "encouraging violence." Williams told Campus Reform that as the physical confrontations took place, a number of onlookers simply watched."Some students nearby tabling were laughing, even one guy was smiling while I was being attacked and trying to hand me his flyer as a joke," the alleged victim said. "The idea is free speech has consequences…. which include you getting assaulted if they find you promoting ideas others don't agree with."A student who asked to remain anonymous and was at the scene after the alleged victim got punched said someone also tore apart their signs."As I approached the table I could see our TPUSA pins all over the floor, our signs were torn apart, Hayden's eye was red, and his nose was bleeding," the student told Campus Reform.Dan Mogulof, assistant vice chancellor for the Office of Communications and Public Affairs for UC-Berkeley told Campus Reform that while he has not seen confirmation of the assault, he condemns the behavior.
How do you trigger certain college students? Just be a conservative on campus and you may get attacked. Share the image of this guy and help find him before he assaults someone else.
Church administrator and wife, David and Connie Reiter, accused of stealing $1.2 million for personal gain
The former church administrator for Westminster Presbyterian Church in Upper St. Clair township in Pennsylvania has been arrested along with his wife for allegedly stealing $1.2 million of church funds over a 17-year period.
David Reiter, 50, has been charged with theft, forgery and receiving stolen property, while his wife Connie, 44, faces two counts of receiving stolen property, according to Allegheny County District Attorney's Office. The couple allegedly faked an auditor and manipulated church accounting records in order to have money for vacations, sporting events, and other personal benefits.
Administrator, wife stole $1.2M from church to pay for vacations, sports tickets – https://t.co/8NjdytzvtQ https://t.co/lfdrRv5vde pic.twitter.com/vCjplU6RBX

— TheUrbanNewz (@TheUrbanNewz) February 21, 2019
My Take
Churches and other religious institutions have a hard enough time fighting corruption outside of their congregations. When the corruption is happening from within, it not only stings even more for the church body but also adds to the fodder for anti-Christian voices to use in their calls for changes.
Already on social media, the story is getting attention as another example of why churches should be taxed. Mixed into the discussion are calls of hypocrisy and bad faith within the faith itself.
In these times, it's important to expose those who use their positions in church or their claimed faith as reasons to commit crimes. Whether it's simple stealing, sex abuse, or any number of other crimes associated with "religious" people, the necessity to live as an example to the world has never been greater.
The scoffers will scoff whether they're given reason to or not. But when the attacks are unjustified, their scoffing is less effective. This is why we need to cleanse the church of people like the Reiters if they did, indeed, do as charged.