Ivanka close to securing paid family leave with help from Daddy and GOP
Yesterday, the Treasury Department reported that the national debt reached a new milestone, topping $22 trillion. The national debt has been rising at a faster pace ever since Trump and the GOP passed their failed tax-cut plan while increasing spending on a bucket list of Barack Obama's priorities and the military.
Even though the administration blames Democrats for an exploding deficit that candidate Trump once promised to eliminate by the end of his second term, you'd think that a true "conservative" like Trump — that's sarcasm, folks — would look for ways to shrink the size of government, and as a result, shrink the deficit.
You'd think that, but you'd be wrong. We need look no further than Trump's State of the Union speech to know that the "King of Debt" loves him some big government.
One of the many let's spend money we don't have for things we don't need agenda items Trump laid out in his SOTU was Ivanka's Hillary-inspired paid family medical leave.
"I'm also proud to be the first president to include in my budget a plan for nationwide paid family leave so that every parent has a chance to bond with their newborn child."
Daddy and daughter Trump have been busy working on this key piece of her socialist feminist agenda ever since she was first appointed to be daddy's "eyes and ears."
In May 2017, Donald Trump and Ivanka — the woman he once said he'd be having sex with if she wasn't his daughter — recognized Women's Health Week by promising to spend more money to expand women's healthcare and to create a paid family leave plan financed by unemployment insurance.
In February 2018, "conservative" Sens. Mike Lee and Marco Rubio teamed up with Ivanka to create a "budget-neutral" family leave plan. Their proposal would allow participants to "borrow" some of their future benefits from the already-bankrupt Social Security Administration — currently $122 trillion in debt and growing. The plan also received support from Rep. Mark Meadows of the House Freedom Caucus.
In August 2018, Rubio officially unveiled his family leave shell game that would allow families to be paid to take several weeks off work after the birth or adoption of a child in exchange for those future Social Security benefits.
Facing renewed opposition to paid family leave from so-called conservative groups that will still support Trump in 2020 because #notDemocrat, and with the recent introduction of a bill guaranteeing universal paid family leave from Kirsten Gillibrand — a Democrat candidate for president — Ivanka will be meeting with GOP senators to secure their support for a "bipartisan" way to advance her pet project. In an official release announcing the meetings, she said:
"It's encouraging to see members on both sides of the aisle putting forward paid family leave proposals. We finally have bipartisan agreement on the importance of paid leave for working parents. Now we are seeking to build consensus around policy that can garner enough votes to be passed into law."
Something tells me she won't have any problem getting those votes.
Originally posted on StridentConservative.com.
---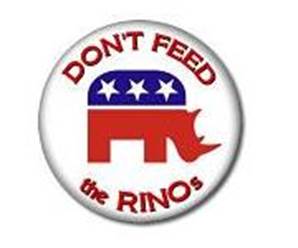 David Leach is the owner of The Strident Conservative. His daily radio commentary is distributed by the Salem Radio Network and is heard on stations across America.
Follow the Strident Conservative on Twitter and Facebook.
Subscribe to receive podcasts of radio commentaries: iTunes | Stitcher | Tune In | RSS
Justin Fairfax let off the hook by Virginia Democrats, but not accusers
Democrats in Virginia's House have ended calls for Lt. Governor Justin Fairfax to resign following two accusations of sexual assault. But his accusers continue to speak out, saying they want to testify against Fairfax in an effort to both remove him from office and possibly bring him to justice.
I continue to be disappointed in the Democrats' response to the Justin Fairfax abuse allegations. https://t.co/6qYcUVooCz

— R.L. Stollar (@RLStollar) February 21, 2019
The excuse Democrats are making for ending their calls for impeachment or for Fairfax to step down are because they want a criminal investigation to proceed unimpaired. This is a solid argument, but one that doesn't echo the sentiment from the around the country or in Virginia itself.
We believe that the law enforcement investigation should proceed unencumbered and outside of the political arena.

— VA House Democrats (@VAHouseDems) February 19, 2019
Calls were relatively universal just a week ago following the second sexual assault accusation against Fairfax. The sad part is the calls for Governor Ralph Northam to step down over a photo on his yearbook page depicting one person in blackface and another person in a Ku Klux Klan outfit were also very heavy before the first Fairfax accusation. It's as if Democrats were all gung ho about making an example out of Northam until they learned his successor had problems of his own.
I'm old enough to remember when Virginia Democrats were calling for Justin Fairfax and Ralph Northam to step down. https://t.co/woqUY8txJr

— JD Rucker (@JDRucker) February 21, 2019
If there is to be consistency within the #MeToo movement, the Democratic Party, and American politics in general, then there needs to be an understanding of what is considered sufficiently acceptable evidence in the court of public opinion to demand a resignation. This is impossible, of course, as each situation is different. Would Al Franken have been forced to leave the Senate if there weren't pictures of him groping a sleeping reporter? Probably not. Is the presence of two credible accusations the tipping point, since following the first accusation the responses were muted? Perhaps.
If that's the case, though, does that mean if someone commits a single sexual assault, that they're still morally qualified to lead? Of course not.
These are the conundrums that face a society bent on finding the moral high ground but unable to come together on how that moral high ground actually manifests. Should Fairfax step down? That question may be asked for another three years if he doesn't.
Mashup video of Jussie Smollett and Chicago Police Superintendent Eddie Johnson tells a sad story
Mashup videos are usually intended to be funny. There's nothing funny about the outrageous alleged actions taken by actor Jussie Smollett in his attempt to garner victim status and increase his pay for the show Empire.
According to police, Smollett first tried to gain sympathy by mailing a letter to the studio threatening himself with a "ransom" to keep him safe. When that didn't get him the instant status of victimhood through which he could parlay higher pay from the studio, he allegedly paid $3500 to orchestrate a hate-crime stunt that drew so much sympathy from the gullible left that it's hard to find anything that compares. The outpouring of support from Hollywood, leftist politicians, and mainstream media was immediate and unquestioning.
They were blinded by a desire for the hate they believe exists among supporters for President Trump to actually manifest in a tangible hate crime against a beloved gay black actor. This blinding prevented them from calling into question the inconsistencies and outrageous accusations made by Smollett. All they heard was "bigoted Trump supporters attacked a minority" and the latched onto it as their gospel truth.
It's very impressive to hear the words of Chicago Police Superintendent Eddie Johnson who is clearly outraged by the hoax itself. He is proud of the progress he's made in Chicago and to falsely attack the city over a desire for more money rightly disgusts the public servant.
This isn't just a condemnation against Hollywood or the detachment so many actors have with reality. It's a condemnation on the leftist ideology that has made victimhood a badge of honor to be sought at all costs.
Nicolás Maduro, stop being obtuse
By Friday, there will be 190 metric tons of aid ready at the border between Colombia and Venezuela ready to be delivered to a people who desperately need it. The only thing standing in the way is the ego and ineptitude of a failed leader who is more concerned about his own power than the lives of the people he supposedly serves.
Contested Venezuelan President Nicolás Maduro has set up a military blockade to prevent the aid from reaching the people. His reason: the aid is just an excuse for the United States to invade Venezuela. This is ridiculous, and the United States plans to get the aid to the people one way or another.
#US says it will deliver aid blocked by #Venezuela , setting up confrontation with #Maduro regimehttps://t.co/GQGuqdPN87

— Maria Vega#1 (@Vegarainmaker) February 21, 2019
Mark Green, the administrator of the U.S. Agency for International Development (USAID), is hoping Juan Guaido, who the United States recognizes as the leader of Venezuela, will be able to assert enough control over the situation to bypass or remove the blockade and allow the aid to reach the people.
"That really is up to Juan Guaido and his people and his team," Green told Fox News. "We are working with them to try and pre-position that assistance and give them the tools to lead their people and provide hope."
For the last couple of years, the collapse of Venezuela's economy has been pointed to by fiscal conservatives in the United States as an example of how socialism fails, even for a country as well-off as oil-rich Venezuela once was. But we're now well beyond calls to condemn socialism. It has obviously failed and it's up to the international community to prevent a catastrophic humanitarian crisis in which masses of people could die.
Yes, the situation is rapidly deteriorating that badly.
Whether through Guaido or Maduro, this insane refusal to help the people must be averted immediately. It's odd that starving Venezuelans must somehow bypass their own government's idiotic pride in order to receive the aid that's ready and waiting for them.
Real news. Crowdfunded. We need donations today.
How the United States goes about forcing the aid into the country is a delicate proposition. If they don't want it, there's nothing we can do to force them to take it. The question is, who is "them" in this equation? If the vast majority of the people would welcome the aid, as I suspect, then we must coordinate with the international community and Guaido to secure passage and distribution of the aid to where it's needed the most.
Unfortunately, there's not a ton of information hitting mainstream media about the situation on the other side of the border. Is it as bad as we think? If so, then something short of a U.S.-backed coup should be considered. We must continue to respect Venezuela's sovereignty and just because we believe Guaido is the rightful leader doesn't make it so. It's up to the people of Venezuela to say they're done with Maduro.
But if Maduro continues to control the military, it's a moot point. There's no recourse for the people or Guaido in the immediate future. They'll have to continue to fight Maduro's regime through information and revolt in order to sway the military to Guaido's side. Outright civil war seems impossible at this point because Maduro's forces are too strong. Waiting them out seems untenable as well because the people are dying today. They may not have time for a slow, steady revolution.
It comes down to someone convincing Maduro to stop being obtuse. We're not invading Venezuela Aid that we would deliver is just as good if not better than what they can receive from Russia or other Maduro-friendly countries and it's clearly more abundant; Maduro said Russia was sending 30 metric tons of aid "soon."
Maduro has two choices: Maintain power and let his people die or give up power and help his people live. It's insane that he seems to be leaning towards the former, but that's the nature of despots.