Was Michael Flynn's sentence recommendation a trap for future 'flippers?'
There are two basic strategies seasoned investigators use to gather information from uncooperative targets. Most are hunters, aggressively going after their prey with pressure, threats, and intimidation. Some are trappers, laying down bait and setting up situations to help them move from one subject to the next as they climb the ladder of evidence.
Special counsel Robert Mueller is well-known as a trapper. He sets up scenarios, often well in advance, to help him convince witnesses and subjects that they need to come clean.
The light sentence recommendation his team made for former National Security Adviser Michael Flynn is being interpreted by many in mainstream media as an indication he gave up a lot against his former boss, President Trump. I don't believe this is the case for a few reasons that I'll cover shortly. It's much more likely that he's using Flynn as an example to show others that if they work with him, he'll cut them a sweet deal.
For everyone currently being investigated and for everyone moving forward, Mueller has the example to match his cooperation narrative. He can now say, "Look, I let Flynn out with no jail time because he cooperated fully and gave me everything I need to know to move forward on other subjects."
This also means he'll likely throw the book at Paul Manafort, who he claims did not cooperate and continued to lie after agreeing to cooperate. That's the other example he needs in order to demonstrate to everyone he talks to in the future what happens if they don't cooperate.
He'll say, "Do you want me to treat you like Flynn or Manafort? Are you going to cooperate and get my positive recommendation or are you going to be like Manafort and spend the rest of your good years rotting in prison?"
It's a compelling argument and an amazing trap if that is, indeed, what he's doing.
There are three reasons I believe Flynn didn't give up much on the President:
He probably didn't know much. He wasn't a long-time friend of the President, nor was he especially trusted by the administration. His interaction were likely coordinated through Donald Trump Jr or Jared Kushner during the transition period.
The redactions are golden. Either there's plenty still being investigated, which runs against reports that the investigation is wrapping up, or it's part of the show for the sake of future witnesses. It demonstrates to them Flynn gave up a ton of information. It also shows much of what Flynn disclosed is remaining classified. This build's a witness' or subject's trust that their secrets won't make it to the public eye.
No new indictments. Moving on from Flynn means the investigation can either ramp up or ramp down. This is a double-edged sword. If Flynn gave little to move forward on targets, no indictments should be expected. If, on the other hand, he gave information on important targets closer to the President (Jr. or Kushner), this could mean the investigation is ramping up.
At this point it's all speculation, but there's one part of the document that caught the attention of mainstream media.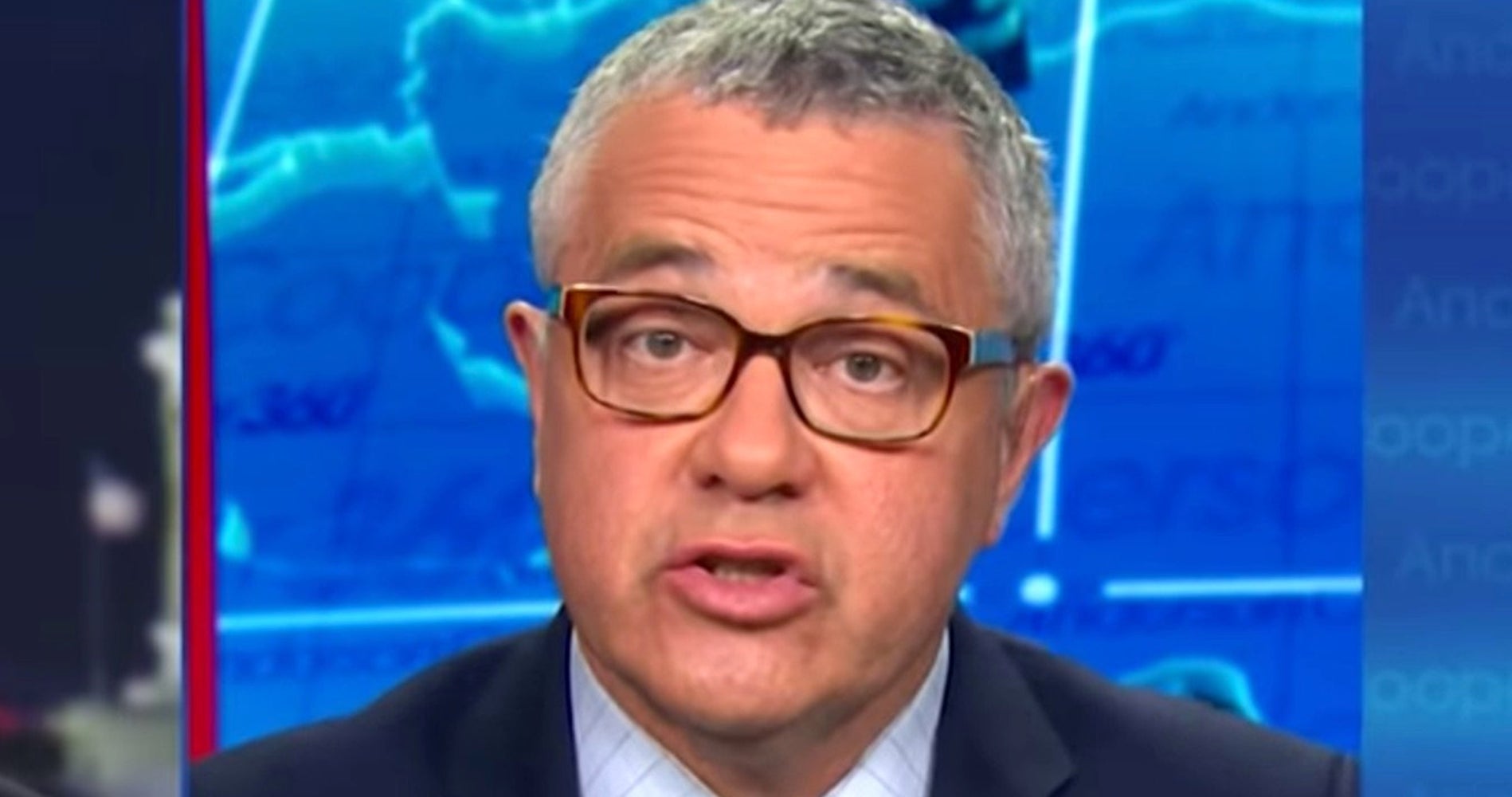 "The fact that he is saying 'senior government leaders should be held to the highest standards,' I would be a little nervous if I were the people involved in the obstruction of justice investigation, starting, of course, with the president of the United States."
"I don't think that is just filler material," Toobin said. "I think that is a statement of how Mueller is going to approach the remainder of his investigation as he starts thinking about the people in the White House."
This could be nothing. It could be directed at those already in trouble such as Manafort or Rick Gates. Or, it could be something of concern for his current or future prey.
Only Mueller knows what Mueller knows. All we can do now is speculate. But if he is setting traps at this late stage, it bodes well for the President. As for those beneath him, that's a different story altogether.
Did the 'party of science' prank themselves with the greatest practical joke ever, the 'Green New Deal'?
There is one big problem with trying to 'net-zero' greenhouse gases, it can never happen.
Sometimes it is hard to shake the thought that a higher power played a practical joke on the Authoritarian Socialist-Left with history's greatest prank. Those familiar with the subject know that the highest manifestation of this 'art form' is when the target plays it on themselves and from a source that no one expects. The coincidences leave one gobsmacked as to how it all could be mere happenstance.
The Left's inherent arrogance has led them to believe they can never be wrong. Even if the result is that they 'rule the population' in the end. The problem for them is that they can't exactly cast themselves as the 'the party of science' when they forget about the most abundant greenhouse gas.
Full disclosure, we had been very reluctant to critique the purveyor of this plan knowing that her 'proclivities' would be her downfall, knowing it would pay a handsome dividend. We knew that everyone's favourite socialist would eventually go off the deep end, bringing the rest of the Socialist-Left along with her. Little did we know that it would happen so quickly.
Losing the plot on promises.
While the abject fraud of socialism will have it's disciples make all manner of promises that will never come to fruition. At least some have a little bit of grounding in reality, neglecting the fact that they will quickly run out of other people's money. However, in the 'Green New Deal' we substantially have an historic first, a completely impossible goal. Consider this passage in their napkin pencil sketch of the outline of a plan to rebuild our entire economy from the ground up:
Resolved, That it is the sense of the House of Representatives that—
(1) it is the duty of the Federal Government to create a Green New Deal—
(A) to achieve net-zero greenhouse gas emissions through a fair and just transition for all communities and workers;
[Our Emphasis]
Trying to get to 'net-zero' is a fool's errand because it's impossible to get to that point with the most important greenhouse gas: Water Vapour.
Never mind that other parts of the scheme are beyond feasibility. Or that the rest of the world will just take up the slack after we self-immolate [After buying the appropriate carbon credits of course]. No, they ignored the most important greenhouse gas and thus rendered their entire plan scientifically absurd.
The problem for them and the indication that this was the greatest prank of all time is that water vapour is the most abundant greenhouse gas. Now perhaps they overlooked this scientific fact because the powers that be in the Global Cooling, Global warming, Climate Change, Global Cooling cabal also tend to ignore this 'inconvenient truth' to coin a phrase.
Just in case there are any Leftists reading this, we will spell it out for those of the 'Party of science': We can never net-zero water vapour since that would entail getting rid of all the water on the planet. Perhaps they don't realise that Approximately 71 percent of the Earth's surface is covered by this ubiquitous substance, sometimes referred to as dihydrogen monoxide.
But its impossible elimination would certainly help in providing high-speed rail service to Hawaii.
We can add to this by pointing out that the climate boffins prefer to use terms such as 'scientific uncertainty' when referring to poorly understood effects of the 'positive feedback loop' of Water vapour. From the National Climatic Data Center on Greenhouse Gases:
As the temperature of the atmosphere rises, more water is evaporated from ground storage (rivers, oceans, reservoirs, soil). Because the air is warmer, the absolute humidity can be higher (in essence, the air is able to 'hold' more water when it's warmer), leading to more water vapor in the atmosphere. As a greenhouse gas, the higher concentration of water vapor is then able to absorb more thermal IR energy radiated from the Earth, thus further warming the atmosphere. The warmer atmosphere can then hold more water vapor and so on and so on. This is referred to as a 'positive feedback loop'. However, huge scientific uncertainty exists in defining the extent and importance of this feedback loop.
As water vapor increases in the atmosphere, more of it will eventually also condense into clouds, which are more able to reflect incoming solar radiation (thus allowing less energy to reach the Earth's surface and heat it up). The future monitoring of atmospheric processes involving water vapor will be critical to fully understand the feedbacks in the climate system leading to global climate change. As yet, though the basics of the hydrological cycle are fairly well understood, we have very little comprehension of the complexity of the feedback loops.
[Our Emphasis]
In other words, they don't want to admit how water vapour can act as a means for the planet to keep Global Cooling, Global warming, Climate Change, Global Cooling in check. They don't know for certain about this crucial aspect of the issue. But those of the climate cult do know that if we don't hand over control of our entire lives to them, entire nations could be wiped off the face of the Earth by the year 2000, as in this report from the Associated Press:
U.N. Predicts Disaster if Global Warming Not Checked June 30, 1989
UNITED NATIONS (AP) _ A senior U.N. environmental official says entire nations could be wiped off the face of the Earth by rising sea levels if the global warming trend is not reversed by the year 2000.
Coastal flooding and crop failures would create an exodus of ″eco- refugees,′ ′ threatening political chaos, said Noel Brown, director of the New York office of the U.N. Environment Program, or UNEP.
He said governments have a 10-year window of opportunity to solve the greenhouse effect before it goes beyond human control. We all might have been too busy dealing with Y2K and the millennium, but entire nations being swept off the face of the earth most assuredly wouldn't of escaped notice of everyone.
Of course the alarmism never stops with criticism of predictions of world-wide disasters being 'too rosy' as in this report from the New York times Nov. 18, 2007: Alarming UN report on climate change too rosy, many say:
VALENCIA, Spain — The blunt and alarming final report of the United Nations Intergovernmental Panel on Climate Change, released here by UN Secretary General Ban Ki Moon, may well underplay the problem of climate change, many experts and even the report's authors admit.
…
The IPCC chairman, Rajendra Pachauri, an engineer and economist from India, acknowledged the new trajectory. "If there's no action before 2012, that's too late," Pachauri said. "What we do in the next two to three years will determine our future. This is the defining moment."
Okay, they were over blown about having to do something that 'in the next two to three years', but it's a certainty that in 2009 Barack Obama had only had four years to save the world from The Guardian:
President 'has four years to save Earth'
Sun 18 Jan 2009 00.01 GMT
Barack Obama has only four years to save the world. That is the stark assessment of Nasa scientist and leading climate expert Jim Hansen who last week warned only urgent action by the new president could halt the devastating climate change that now threatens Earth. Crucially, that action will have to be taken within Obama's first administration.
Lest anyone think that since the world ended a few years ago that it would have stopped the predictions of doom, other lists have been since published here and here.
The problem for the Global Cooling cult is that they keep on predicting disaster in a few years and they keep on coming up short. But, we're not supposed to notice the decades of alarmism, we're not supposed to rhetorical sleight of hand of the change from Global Cooling in the 1970's to Global warming when that didn't happen to Climate Change when that also didn't happen as well. We're not supposed to notice the extraordinary claims that demand extraordinary evidence. Most certainly we're not supposed to notice that these claims that demand immediate action requires that we all give up our Liberty to the very people making the demands.
The takeaway.
Perhaps this epic practical joke on the Socialist-Left will serve as a prime indicator to the rational majority to reject the Green New Deal and the rest of their ancient collectivist ideas. That finally enough people will recognise their socialist snake oil for what it truly is, a fraud of the highest order. It certainly has wrought enough destruction, leaving behind a body count in the millions to make that case.
Is 'techno-populism' heading to America soon?
Most Americans have heard of "populism" even if many aren't quite sure what it really means. Now, there's a new trend that may be creeping into America. "Techno-populism" is growing more popular in other countries such as Italy and may be on the verge of becoming a big thing here in the United States.
The idea of techno-populism is that our leaders tend to be those who align with technocrats. Some even believe technocrats themselves, such as Jeff Bezos, Mark Zuckerberg, and pretty much everyone in the upper management echelons at Google, will actually be the leaders in America.
Gonz at Face Like the Sun YouTube channel put out an interesting video about how President Trump just signed a push for improving our artificial intelligence technology. Pay close attention. This may end up becoming something worth noting.
Why we need to believe Ephesians 6:12 today, perhaps more than ever before
The idea of doing a podcast has been weighing on me lately. It's not really even a long-term itch; after it reached my mind just a few days ago, that turned into a very stout and concentrated calling that hit my heart like a ton of bricks. It went from not being a consideration to being something I absolutely had to do in less than a week.
The first episode is done and we're ready for people to hear it and give feedback.
This podcast's primary topic is going to be Ephesians 6:12. If you're not familiar with the verse, you may wonder how we intend to do an enire sustained series of podcasts surrounding a single verse. Upon reading it, you should realize that what it suggests and the topics it encompasses could easily be turned into a daily show if necessary.
For we wrestle not against flesh and blood, but against principalities, against powers, against the rulers of the darkness of this world, against spiritual wickedness in high places.
At some point, we will be moving this and other episodes we do to a true podcast hosting site. We'll also distribute it to multiple places for download and direct listening, but to get things rolling we'll be using YouTube and Facebook to publish the podcasts.
This one is general in its focus. Future episodes will be more specific. We want to get feedback as soon and often as possible.
When we realize we're not fighting against flesh and blood but against principalities and powers, our perspectives on how to wage this battle become more clear. Hopefully, this show will be a blessing to you as much as it has been to us.