Government-run healthcare got a big boost from Republicans last week
Last week, I wrote about how Trump and the GOP Clown Show were loving the Kavanaugh circus because it provided them with the perfect distraction to shift voter attention away from their record of lies and broken promises.
So, it should come as no surprise that Republicans and fake conservatives used the distraction to join forces with Democrats to pass an $854 billion boondoggle that not only broke their campaign promises to shrink the size of government and reduce the budget deficit, but it fully funded most of Barack Obama's agenda.
Trump signed the disaster into law on Friday.https://twitter.com/ShannonJoyRadio/status/1045737803269722112
By the way, when Trump signed a similar spending disaster earlier this year, he promised never to do it again.
As a matter of National Security I've signed the Omnibus Spending Bill. I say to Congress: I will NEVER sign another bill like this again. To prevent this omnibus situation from ever happening again, I'm calling on Congress to give me a line-item veto for all govt spending bills! https://t.co/kYwMk5AE5k

— Donald J. Trump (@realDonaldTrump) March 23, 2018
Clearly, the #MiniBusBetrayal was just an attempt to buy a few votes in November. Believe it or not, it looks like it will accomplish that goal . . . for Democrats. And for good measure, it will also bring America one step closer to a government-run, single-payer healthcare system.
Obamacare was intended to be the catalyst for creating a government-run health care system by expanding Medicaid and Medicare until it grew into a single-payer system. With the GOP not only failing to repeal Obamacare but financing it as well, they essentially gave the free-market-killing health care plan their blessing.
With Republican opposition to Obamacare gone — as if it ever existed — Democrat candidates for governor in red and purple states are making Medicaid expansion a central part of their campaigns. This strategy appears to be working as Republican gubernatorial candidates in states where Medicaid expansion has already begun or is on the November ballot have become big fans of the idea in an effort to win in November.
According to Brad Woodhouse, a longtime Democrat party operative and executive director of the advocacy group Protect Our Care, "Medicaid is now almost as popular as Medicare," so he sees this as a winning issue.
Unfortunately, the GOP's broken promise to repeal Obamacare and their willingness to do anything to save the party has put the momentum clearly in the Democrats' favor.
By the way, Trump has a long history of support for single-payer healthcare and he promised during his 2016 campaign to create a healthcare system that will cover everybody regardless of their ability to pay.
When you take Trump's position on universal healthcare and add the likelihood that Democrats will retake the House in November and that Republicans are legislating like Democrats, Obamacare's goal of single-payer is all but guaranteed.
Tell me again why I'm supposed to support Trump and the GOP?
Originally posted on StridentConservative.com.
---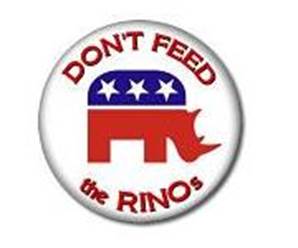 David Leach is the owner of The Strident Conservative. His daily radio commentary is distributed by the Salem Radio Network and is heard on stations across America.
Follow the Strident Conservative on Twitter and Facebook.
Subscribe to receive podcasts of radio commentaries: iTunes | Stitcher | Tune In | RSS
Here's hoping the President is serious about late-term abortions
I'll admit up front that I'm a cynic when it comes to the abortion issue. My entire life, I've heard Republicans vow to do something about abortion. The wins have been incremental at best and the losses have been devastating. As Planned Parenthood stands funded by the government despite repeated promised by Republicans and a majority to get something done for two years, I'm always skeptical when someone says they're going to do something about abortion.
Last night, President Trump said he would urge Congress to take action against late-term abortion. It was the only reference made to an issue directly pointed towards evangelicals, and that's okay as long as it gets done. Other fights, such as religious freedoms, are battles that must be fought by the people, but abortion is the main issue that has both political and cultural fronts on which the battle must be fought. We'll keep fighting on the cultural front. Will Republicans in Washington DC finally fight on the political front?
If we give him the benefit of the doubt instead of my instant cynical perspective that this was just a vote-securing statement, what would it look like? Does Congress even have the power to mandate against states on this issue? I'm no Constitutional expert, but my gut says it would have to be fought all the way to the Supreme Court for it to actually work, and once there even the so-called "conservative" lean of the bench is unlikely to uphold it. Once again, the case against late-term abortion must be different from the case against abortion itself, and that would force us to run into Constitutional issues.
Here's the problem with the statement and any attempts made by Congress. Currently, the sentiment against late-term abortions is on our side, but that can change quickly if DC attempts to subvert Roe v. Wade in any manner. Pro-abortion groups will paint this as an example of politicians trying to stand between a woman and her right to choose. Most Americans believe it should be illegal today, but part of that is because it isn't illegal. If there's one way to shift sentiment on an issue, side with what the people want today. Invariably, many will change their tune once action is actually taken.
By no means am I suggesting they shouldn't take a shot at it, but they cannot miss. The worst-case scenario is that they try to ban late-term abortions nationwide and lose that battle. During the battle itself, the will of the people will shift. Therefore, if they cannot make it happen, they shouldn't even try.
For Americans to have better understanding of the abortion issue, they need more information about preborn babies and the realities of their existence. If the GOP can pull off a late-term abortion ban, it will go a long way to helping with the cultural battle as well.
Choice42 makes the point that an arbitrary point in life doesn't suddenly convey humanity and basic human rights.
The contention from the Left is that there is some magical demarcation point in the life of a child. That before birth it's just a fetus, clump of cells or a 'parasite'.
Then in a flash, it suddenly becomes a human being, from mere passage of the birth canal. This video from a couple of months ago illustrates that this is an absurd contention.
Bonus video
Leftists assert that like those on the Pro-Liberty Right that they want to protect the children. But only after the life changing passage of the magical birth canal. This video makes the point that the Left can't have it both ways.
Morgan Ortagus: Republicans can't go into 2020 without a healthcare message
On a panel last night with Steve Hilton, Fox News contributor Morgan Ortagus warned the Republican Party going into the 2020 election season that they need to have a message other than opposition to Medicare-for-All.
Ortagus noted that the current plan came from a Democratic President, but Republicans aren't taking advantage of this notion.
"So a smart Republican could sort of make this argument and say this is why the current Democrat plan doesn't work but instead Republicans have inherited a faulty plan that they criticize but without a viable replacement," she said.
My Take
She's absolutely right. It seems like the GOP has resolved to not really address healthcare at all before the 2020 election after failing to repeal and replace Obamacare in 2017. Now, they're just railing against the proposed fixes instead of offering a solution.