Trump's two-state sellout a body blow to Israel's hope for peace
While the Brett Kavanaugh confirmation hearings dominated the headlines this week, Donald Trump was busy being Donald Trump.
Following his appearance at the United Nations, Trump gave one of the most chaotic press conferences of his presidency. From Kavanaugh to collusion, he bounced from topic-to-topic like a ball in a pinball machine while bragging about his big brain and how his election single-handedly prevented America from going to war with Korea along with an assortment of other crazy topics.
As bad as Trump's impromptu presser was, it had nothing on the news conference he held with Israeli Prime Minister Benjamin Netanyahu following their private meeting that same day.
As part of his Jared and Ivanka's peace plan for Israel, Trump announced that he will endorse the oft-failed two-state solution as the best way to resolve the conflict between Israel and the Palestinians.
"I like (a) two-state solution. That's what I think works best. That's my feeling. Now, you may have a different feeling. I don't think so. But I think two-state solution works best."
Comparing the conflict in the Middle East to a real estate deal, Trump also stated that he would support a one-state solution as well.
"If the Israelis and the Palestinians want one-state, that's okay with me. If they want two states, that's okay with me. I'm happy if they're happy."
Translation? I have no firm convictions. I'll do whatever Jared and Ivanka tell me to do. I'm just here for the TV face time.
Amazingly, the media Trump likes to refer to as "Fake News" is reporting that his two-state announcement is being made for the first time since he took office. Now, that's REAL fake news.
Just weeks after taking office, Trump adopted Obama's policies concerning Israel, including the two-state solution which launched a six-month period of anti-Israel and pro-Palestinian policies.
At a campaign rally in West Virginia just last month, Trump essentially threatened Israel with extortion, telling the audience that "Israel will have to pay a higher price" for a peace deal, and he promised "something very good" for the Palestinians "because it's their turn."
In March last year, Conservative Review Senior Editor Daniel Horowitz identified Trump's troubling policies toward Israel and why they would most likely lead to disaster. Calling the two-state solution the "Obamacare of foreign policy," Horowitz concluded that it needed to be repealed to prevent it from being as devastating to Israel as Obamacare has been for America.
With Trump's lack of any core convictions concerning Israel, and with Jared and Ivanka promoting their pro-Palestinian agenda, the two-state solution, like Obamacare, is here to stay. And that's bad news for Israel.
Originally posted on StridentConservative.com.
---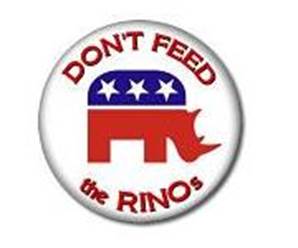 David Leach is the owner of The Strident Conservative. His daily radio commentary is distributed by the Salem Radio Network and is heard on stations across America.
Follow the Strident Conservative on Twitter and Facebook.
Subscribe to receive podcasts of radio commentaries: iTunes | Stitcher | Tune In | RSS
Losers all around: Untangling the border bill that benefits literally zero Americans
The Senate and House just put a bill on the President's desk that he intends to sign. This bill will keep the government funded for most of the year and has many components worth discussing within its 1200 pages. For this discussion, let's look specifically at the border security components because there seems to be losers across the board without a single winner in sight… at least not from this country.
First, let's look at the two parties.
Democrats lose the political clout that would have come from a bipartisan agreement to fund the border wall. While most on the left see it as a win that they were able to put together a bill that snuck in so many atrocious immigration loopholes (which we'll cover below), those loopholes will be used to demonstrate how bad their border policy really is.
But it would all be worth it to them if the wall never got built, at least politically speaking for 2020. The wall is President Trump's post-midterm achievement if he can get a good chunk of it built, so stopping him from doing so would have been a win. There's still a chance it can be a win for the Democrats if the White House doesn't play their cards right. The national emergency declaration may or may not get the wall started before the election, so they'll need to invoke 10 U.S.C. 284 to get it going sooner rather than later.
Of course, the biggest loss for Democrats is their own policies. It may not have the immediate negative impact necessary to affect them in 2020, but it will have a negative impact nonetheless. As drug cartels and criminal illegal immigrants benefit from the insane policies they put in the bill, the only defense the Democrats will have is that a majority of Republicans backed it as well.
Republicans lose because this deal demonstrates their weakness. They were too weak to fight the border wall battle when they had control of the House, Senate, and White House simultaneously. There's no reason to expect them to have grown a backbone since the midterms, and this bill proves they did not.
They folded on the border wall dollars. They folded on the restrictions placed on the border wall itself. They folded on the number of beds set aside for detained illegal immigrants. They folded on the allowance of what can only be construed as amnesty for future illegal border crossing unaccompanied minor sponsors (it's a mouthful, but we'll get into those protections a bit later).
In short, they folded on nearly everything and put the President in a position where his only viable option was to declare the national emergency. Sadly, it means the GOP not only accomplished nothing since the shutdown began, but also demonstrated the shutdown could have easily been avoided by simply caving then instead of waiting two months to cave.
Billions of dollars and heartache for hundreds of thousands of Americans could have been saved if the GOP simply caved early instead of making us wait through the shutdown before they caved.

— JD Rucker (@JDRucker) February 15, 2019
Now, let's look at everyone other than the parties themselves.
President Trump loses because this deal makes the shutdown look meaningless. It also exposes him to the wrath of conservatives who are both unhappy with the deal itself and infuriated by the massive overreach the national emergency declaration represents.
The only possible way for him to make it out of this mess with chances still intact for a reelection win are if three very specific things happen:
He has to get a good chunk of the wall built before the election.
Crime and illegal immigration numbers must go down before the election.
Somehow, the negative components of this deal cannot come back to haunt him, though that seems unlikely at this point because the negatives are so numerous and utterly horrendous.
But the worst loss of all for the President is that it will be very hard for him to spin the use of a national emergency and creative appropriations to build a wall when he said literally hundreds of times that Mexico was going to pay for it. Yes, this catchy line helped him win the primaries and possibly even the general election, but it's turning into such an inaccurate campaign promise that it can't even be called a broken promise anymore. At this point, it appears to be a bald-faced campaign lie.
Most of all, the American people lose, This will be demonstrated on so many levels over the next couple of years that it will be hard to keep track of every instance that this bill makes us less safe, wastes our money, steals from our prosperity potential, and undercuts our sovereignty.
I'll let Twitter explain this even further:
And the winner is…
Drug cartels, criminal illegal immigrants, and anyone willing and able to take advantage of Washington DC's stupidity are the only winners from the border omnibus deal. National emergency declarations cannot take away from how bad this is. In fact, it may make it worse.
As Benjamin Netanyahu meets with world leaders, focus centers on Iran in Syria
The threat represented by Iran in the war-torn nation of Syria manifests in multiple ways. Other Middle Eastern nations are concerned that if Iran's military is allowed to get entrenched in Syria, they will have too much direct access to the region in ways that threaten the peace. The United States and western allies are concerned that exerting control over the Syrian regime will turn them into a puppet state that will not solve the problems faced by the Syrian people.
Meanwhile, Israel faces the greatest threat as the nation that wants to wipe them off the map would be next door neighbors if they continue to fortify themselves in Syria. Prime Minister Benjamin Netanyahu knows this all too well and has not been shy about expressing these views to the world. In fact, he did it today in meetings with 60 world leaders and followed up by sharing his perspectives on Twitter.
Prime Minister Netanyahu added:
"What we are doing is pushing and driving Iran from Syria. We are committed to doing this.

It is cold in Warsaw right now but Israel's foreign relations are warming up, warming up for the better."

— PM of Israel (@IsraeliPM) February 13, 2019
Iran is not Israel's problem alone. They are a problem for all freedom-loving countries in the region as well as powers throughout Europe, Africa, and parts of Asia. Israel needs our support as well as the support of others who realize the threat Iran poses to us all.
Trump's Venezuela policy boosts his 2020 chances
In a political age where Democrats rely heavily on identity politics to peddle socialism, by way of climate alarmism, their endgame is poised to unravel a particular demographic they have historically successfully dominated: Venezuelan-Americans. Back when Democrats were progressive and not socialist, they upset Cuban Americans with the botched Bay of Pigs invasion, and Cuba suffered since under communism. To this day Cuban Americans are more likely Republican, and several prominent Republicans have Cuban American heritage. Democrats face a similar splinter today that could see Venezuelan-Americans Republican for generations to come. President Trump is doing everything he can to make it happen.
The crisis in Venezuela shows no signs of getting better. Rather the country is on a course towards greater strife and possibly civil war. President Trump has demonstrated compassion with regards to the plight of the Venezuelans, perhaps unmatched in a long lasting humanitarian crisis. In September of 2017, Trump said "The problem in Venezuela is not that socialism has been poorly implemented, but that socialism has been faithfully implemented." During the well-received State of the Union, Trump once again expressed compassion for the Venezuelans, vowing that America will never become a socialist nation.
Venezuelan-Americans are not ignorant to the fact that Venezuela was ruined by socialism. And perhaps they are opening their eyes to the Democrats and their allies blatantly endorsing the system that ruined Venezuela. Democrats are afraid of this. The New York Times issued a wake up call on the subject.
Venezuela, not Cuba, now dominates Miami's political conversation. A television anchor not long ago ended a somber segment with a promise to keep praying for the troubled South American country. Venezuelans in the city have gathered for demonstrations to coincide with protests back home. Even the Miami-Dade County Commission, a local body with no control over foreign policy, voted unanimously to recognize the opposition leader Juan Guaidó as Venezuela's interim president.
While Hispanics stereotypically lean Democrat, Hispanics are not as pan-ethnic as one might think, despite having a similar linguistic background. Hence Cuban Americans are more likely Republican. Florida is a notorious swing state Trump needs to win in order to gain a second term in 2020. Republicans put many eggs into the Florida basket in 2018, coming up victorious in the key races. Winning over Venezuelan-Americans could very well tip the scale in Republicans favor for generations.
But many Venezuelan exiles are exasperated to see Democrats opposed to intervening in the alarming humanitarian crisis in their country because of the lingering politics of the past.
It's not just Jews alarmed by Rep. Omar's words. Venzuelan-Americans are turned off by them. Democrats are slowly recognizing Maduro support as folly with top leaders such as Pelosi and Biden joining Trump on recognizing Guaidó. Still, will this be enough to keep Venezuelan-Americans blue? Trump's strong policy on Venezuela is sure to strengthen his support within the community, even if they vote blue ballot down. Trump benefited largely from people who voted for Obama at least once and can similarly win a key demographic in a key state in a key election.