Ford's requirement that Kavanaugh testifies first is extremely fishy
There are certain protections put into place by the Constitution and the laws of the land for those accused of crimes. One important protection is that the accused goes last. The defense presents their case last and makes the final argument. That's how things work in the United States of America.
While Supreme Court nominee Brett Kavanaugh is not on trial and has not been charged with a crime, he is definitely facing the court of public opinion as well as the Senate Judiciary Committee over claims by Christine Blasey Ford that he sexually assaulted her over three decades ago. There's nothing that states his testimony must follow Ford's, but it definitely should. He's the one being accused. His fate is the one in question. His past is the one being challenged.
Ford's legal team has set three terms they want met before she'll sit before the Senate Judiciary Committee. She wants only the Senators to question her – no lawyers or aides. She doesn't want Kavanaugh in the room when she testifies. Lastly, Kavanaugh should be questioned before her.
The first two stipulations are reasonable and even logical. If she is indeed a victim, she won't want to badgered by a female aide or attorney and she probably never wants to be in the same room as Kavanaugh again. If she, her legal team, and/or Democratic leadership are using this accusation for purely political reasons, these first two stipulations also make sense. It's better for optics if she's questioned by powerful men and they want the cameras on her, not on Kavanaugh's reactions to her testimony.
It's the last stipulation that makes this seem totally political. There is no reasonable explanation outside of political manipulation for her to only testify after Kavanaugh goes first. If she's telling the truth, her testimony wouldn't change whether he goes before or after her. In the scenario where she truly is a victim of Kavanaugh, having him testify first is unorthodox, unnecessary, and unreasonable.
If, on the other hand, this is all being positioned for political maneuvering, it absolutely makes sense that the Democrats want her to speak last. In sales, negotiations, poker, and political manipulations, the party that goes first is at a disadvantage. They are forced to speculate rather than respond. This is why in court, the accused goes last. They must hear the evidence and claims against them in order to defend themselves.
Kavanaugh is the accused. He must be allowed to hear the accusations directly from the accuser before testifying in his own defense. The fact that Ford's corner seems adamant about doing it all backwards is, to me, a very concerning indicator that this has nothing to do with the truth and everything to do with stopping Kavanaugh's confirmation for purely political reasons.
For more of the backstory: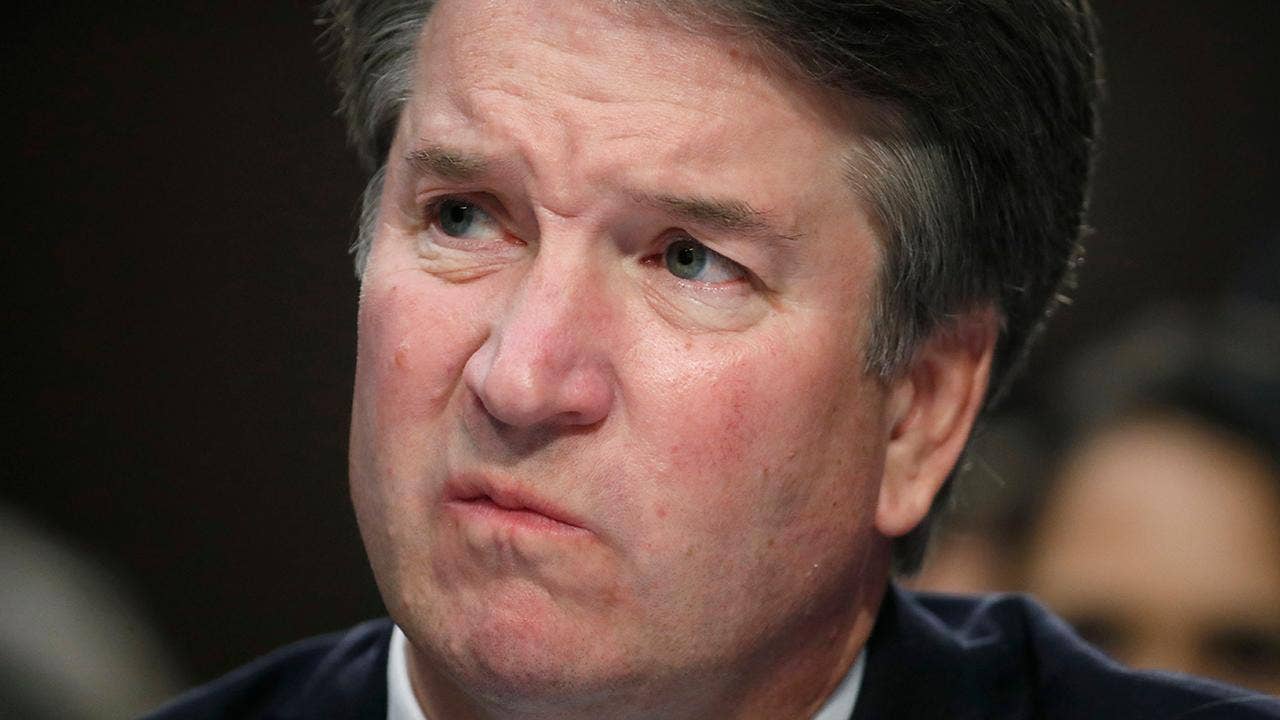 Christine Blasey Ford's legal team has asked the Senate Judiciary Committee to agree to certain terms before she sits down for a potential interview over her accusation that Supreme Court nominee Brett Kavanaugh sexually assaulted her decades ago, two sources told Fox News on Thursday night.
Among the terms: Only members of the committee — no lawyers — can question her; Kavanaugh cannot be in the room at the time; and Kavanaugh should be questioned first, before he has the opportunity to hear Ford's testimony.
As Jussie Smollett story evolves, let's not give it the Covington Catholic School treatment
When a juicy story hits social media, the instant reaction is to run with it and all the implications. That's the nature of our on-demand, always-on, real-time media world. The only thing faster than hot takes from the first hint of a story are the assumptions made by both sides regardless of the details.
Such is the case with Jussie Smollett, the actor who was allegedly attacked by MAGA-loving bigots. Smollett, a gay man of color, was allegedly targeted on the streets of Chicago, but now reports are coming in that it may have been an elaborate hoax designed to help him save his job on the cast of Empire.
And there it is. @ABC7Chicago: Jussie Smollett reportedly staged Chicago attack after being told he was being written off Empire. https://t.co/hjFln4Gk6q

— Emily Zanotti (@emzanotti) February 15, 2019
But so far, police have only confirmed that Smollett is still being treated as a victim. Yes, there were two persons of interest questioned by police. Yes, Smollett skipped a voluntary interview with police this morning. Yes, the story was strange from the start and this new narrative seems to match much better regardless of which side of the political or cultural aisle you're on.
And yet, nothing has been confirmed.
It's incumbent on us, whether journalists or simply social media users, to wait for the facts before jumping to conclusions. It works in both directions.
Regarding Jussie Smollett, let's PLEASE wait for a report from authorities. Just as the left jumped too quickly on the Covington Catholic School story, so too am I seeing conservatives scream #HOAX without confirmation from law enforcement. If/when he's charged, then we #Pounce.

— JD Rucker (@JDRucker) February 15, 2019
Was it all a hoax? Possibly. Some who are looking at he evidence today and the report released by local Chicago news may come to the conclusion that a hoax was likely. But let's not assume until the truth is revealed by officials.
Democrats push background check bill in the House
As social media buzzes about the one-year anniversary of the Parkland shooting, Democrats hope to put their latest iteration of gun control on the floor and onto the Senate. Called a "bipartisan" attempt to initiate more background checks on firearm purchases and sales, many conservatives on Capitol Hill are speaking out against it.
The House Judiciary Committee advanced the bill yesterday.
House Judiciary Committee Advances Universal Background Check Bill

"Bipartisan Background Checks Act," passed on 2/13 would extend the background check requirement to unlicensed sellers who conduct private transactions online and at gun shows. https://t.co/PXGw20QveN

— 🇺🇸👍🇺🇸 (@TrumpBillGates) February 14, 2019
My Take
Gun control bills, of which this is merely the first to be pushed by the current iteration of Democrats, usually have two things in common. First, they don't address the problem they're allegedly trying to solve; neither the Parkland shooting nor any mass shooting in the 21st century would have been prevented had this bill been in place. Second, they are a stepping stone through which leftists will attempt to initiate more draconian laws that eat away at our 2nd Amendment right to bear arms.
As with the abortion issue, the gun control issue is one in which "common sense" is used to push harsher laws down the line.
It should be strange to cognizant Americans that Democrats continue to push laws that make it easier to kill preborn babies while making it harder for innocent people to defend themselves with firearms. Are you seeing a trend in their mentality?
Freedom-lovers, keep an eye on AG William Barr
Today, William Barr is likely to be confirmed to be the next Attorney General. While he's a qualified leader to take the reins over the Justice Department and a strong patriot, there are concerns that we must remember as he joins the Trump administration.
First and foremost, Barr's record on the 4th Amendment is abysmal.
The right of the people to be secure in their persons, houses, papers, and effects, against unreasonable searches and seizures, shall not be violated, and no Warrants shall issue, but upon probable cause, supported by Oath or affirmation, and particularly describing the place to be searched, and the persons or things to be seized.
One would hope the top law enforcer in the nation would be an ardent defender of the 4th Amendment, but Barr has demonstrated not only a willingness to circumvent it at times but has also expressed annoyance that it prevents law enforcement from doing its job, particularly as it pertains to stopping terrorism. He's also a fan of the Patriot Act, though if anything it didn't go far enough.
Sadly, only a tiny handful of Republicans in DC seem to be concerned.
"While the Patriot Act was a major step forward and remedied FISA's most severe problems, I believe FISA remains too restrictive….It still requires that the govt establish 'probable cause' that an individual is either a 'foreign power' or an 'agent of a foreign power.'"
—W. Barr https://t.co/7rQHPDnsTY

— Justin Amash (@justinamash) February 12, 2019
"Many Republicans have strayed from a constitutional duty to support a limited view of federal power. The Bill of Rights recognizes the natural rights, and some positive rights, that all Americans hold dear." https://t.co/BMqq2IdPYP

— Senator Rand Paul (@RandPaul) February 13, 2019
The tribalism that has infected the country and plagued groups on both sides of the political aisle has struck once again. There would be plenty of objections from conservatives if Barr had been nominated by President Obama or another Democrat, but since he's a Trump nominee it appears he's going to fly through with no GOP Senators objecting other than Rand Paul.
It's a shame that the President decided to go with Barr. It's likely he did so based on Barr's objections to Robert Mueller's probe into Russian hacking of the election, but otherwise Barr's record is one that doesn't seem very conducive to freedom. We'll be keeping a close eye on him.