Did Trump threaten Israel at political rally in West Virginia?
Lost in all the hubbub of yesterday's news about Paul Manafort's conviction and Michael Cohen's plea deal was a disturbing piece of Middle East news involving Israel.
In an unscripted moment at a political rally in West Virginia, Donald Trump created a bit of a political firestorm when he essentially threatened Israel with extortion to get a "peace" deal with the Palestinians.
"And you know what? In the negotiation, Israel will have to pay a higher price because they want a very big thing, but I took it off the table. There's nothing to negotiate but [the Palestinians will] get something very good because it's their turn next.

"Let's see what happens. It's very interesting. I've always heard that's the toughest deal of all deals—it's called peace between Israel and the Palestinians."
The fallout was swift as Trump's statement made media headlines in Israel and among Palestinian communities. Additionally, official statements were released by Israeli politicians addressing Trump's threat that Israel "will have to pay a heavy price."
Trump's statements also caught National Security Advisor John Bolton off guard and put him in a difficult position after learning of Trump's threats just hours before a scheduled press conference with Israeli officials. Bolton dismissed Trump's statement by simply stating that "a lot of progress has been made," but that the "work continues."
Trump is a man who made a living as a real estate developer in New York City, where lying is considered a business model, not a personal failure—a practice he has continued to employ as president. Due to this absence of moral character, Trump carries no core convictions, and his handling of Israel has been no exception.
March 2016

. Trump gave a speech to the American Israel Public Affairs Committee (AIPAC) where he committed to repair the American-Israeli relationship damaged under Obama.

January 2017

. Just days before his inauguration, Trump put the brakes on the promises he made to Israel in that speech.
The first six months following Trump's inauguration were particularly bad for Israel.
February 2017

. Trump condemned Israel for building new settlements in the West Bank and promoted the oft-failed two-state solution.

May 2017

. In a month Ben Shapiro called "Trump's terrible, no-good, very bad anti-Israel month," Trump dumped Israel to embrace the Palestinians a la Barack Obama.

May 2017

. Trump addressed a Muslim audience in Saudi Arabia and praised Islam as "one of the world's great faiths." When asked about Trump's positive words regarding Islam, Secretary of State Rex Tillerson defended Trump, saying that his views regarding the religion of peace had "evolved."
Before leaving Saudi Arabia, Trump secured an arms deal with the Islamic nation considered dangerous to Israel's security.
Trump did finally keep his promise to move the US Embassy to Jerusalem, but it looks like he's planning to use the move as a way to twist Israel's arm and force them to accept a two-state solution. But based on his past, who knows what he's going to do?
Meanwhile, Israel's future is once again in doubt.
Originally posted at StridentConservative.com.
---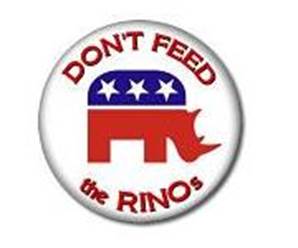 David Leach is the owner of The Strident Conservative. His daily radio commentary is distributed by the Salem Radio Network and is heard on stations across America.
Follow the Strident Conservative on Twitter and Facebook.
Subscribe to receive podcasts of radio commentaries: iTunes | Stitcher | Tune In | RSS
As Venezuela implodes, Trump administration recognizes Juan Guaidó as President
The destruction of Venezuela by socialism and corruption is practically complete, but hope is on the horizon. A new President has been recognized by the United States, making Nicolas Maduro's presidency nearly finished.
.@realdonaldtrump has officially recognized @jguaido as the legitimate constitutional President of #Venezuela.

— Marco Rubio (@marcorubio) January 23, 2019
Juan Guaidó has been serving as the President of the National Assembly of Venezuela since earlier this month and assumed the role of interim President earlier today. The United States joins Brazil, Canada, Chile, Colombia, and Puerto Rico in recognizing his claim as legitimate.
People have filled the streets of Caracas in an amazing display of solidarity against Maduro, who held an "inauguration" on January 11 despite clear indicators the May 2018 elections were rigged. Now, the streets of Caracas are full.
@SenRickScott Protest against Dictator Maduro in Caracas at this moment. pic.twitter.com/I4wXgZmN5L

— Víctor (@victorinox79) January 23, 2019
VIDEO: Huge anti-government demonstration in #Caracas #Venezuela today – @emiduartepic.twitter.com/jhRCfaTvn5

— Conflict News (@Conflicts) January 23, 2019
The beautiful@people of #Caracas protesting the socialist menace in #Venezuela

Go you good things. Follow Brazil. Throw off the enslavement of the left

See this @AOC? This is the nightmare you prescribe#VenezuelaGritaLibertad credit please @sol651

— Katie Hopkins (@KTHopkins) January 23, 2019
President Trump confirmed the move following multiple news outlets quoting White House officials.
The citizens of Venezuela have suffered for too long at the hands of the illegitimate Maduro regime. Today, I have officially recognized the President of the Venezuelan National Assembly, Juan Guaido, as the Interim President of Venezuela. https://t.co/WItWPiG9jK

— Donald J. Trump (@realDonaldTrump) January 23, 2019
Ironically, Guaidó's rallying cry happens to be "Sí, se puede!", Spanish for "Yes we can."
My Take
This is the only viable move given the circumstances. As I posted on Facebook:
It may not be possible for Guaidó to turn around the failing nation without a lot of outside assistance, but one thing is certain: Maduro had zero chance of making anything better for his starving people.
Democrats will use "Mexico is going to pay for it" more than they used "Read my lips, no new taxes"
America needs a border wall. This is evident to anyone who is honest and has an ounce of common sense. We need to pay for it as well. But that's not what we were promised. During the 2016 presidential campaign, then-candidate Trump repeatedly said he was going to build the wall "and Mexico's going to pay for it."
To be fair, only idiots believed him. It was one of those campaign promises that most conservatives assumed meant restructured trade deals or foreign aid changes that would siphon money from Mexico back into the United States, but that's not how it'll be positioned by Democrats in next year's Presidential election. They're going to make as many Americans believe that it was a literal promise, one the President hammered continuously. They will say it was a blatantly broken promise and Americans shouldn't trust any of his campaign promises going forward.
The President will counter with statistics and talking points showing how America is getting money from Mexico in other ways. They may not have written a check for the wall, but they're paying for it in other ways. That will be the storyline. Will it stick?
To answer that question, we'll need to see if the Democrats are able to make their narrative prominent without turning it into a joke. If they don't hammer it enough, it won't be effective. If they hammer it too much, it'll be viewed as a repetitive talking point, in which case the President will be able to reverse it on them by demonstrating it's the only argument they have against his reelection.
In 1992, candidate Bill Clinton was able to drive home the message that President George H.W. Bush lied to Americans when he famously said, "Read my lips, no new taxes." These words, which played extremely well during the 1988 campaign, came back to haunt him. Most historians attribute H. Ross Perot's candidacy as the reason the elder Bush wasn't reelected, but the adamant pronouncement followed by an inability to fulfill it didn't help Bush's cause.
For the President to overcome this 2020 election talking point, he must get wall construction started and he must demonstrate that jobs and businesses are coming back to America from Mexico. For America's sake, as well as for the 2020 election, BUILD THE WALL.
Is Israel on the brink of war?
Israel and Iran continue to trade threats and missile attacks over Syria as the latest round targeted Iranian Quds forces near Damascus. The IDF, which has confirmed attacks recently, went so far as to announce the attacks on Twitter.
We have started striking Iranian Quds targets in Syrian territory. We warn the Syrian Armed Forces against attempting to harm Israeli forces or territory.

— Israel Defense Forces (@IDF) January 20, 2019
This attack was in response to a missile launched from Syria by Iranian Quds Forces into the Golan Heights. The missile was intercepted by the Iron Dome, which was captured on camera by skiers on Mt. Hermon.
This is what's been happening:
On Sunday, Iranian Quds Forces operating in Syria launched a surface-to-surface rocket from Syria aimed at Israel's Golan Heights. The Iron Dome Aerial Defense System intercepted the rocket. pic.twitter.com/P7yvkpR6An

— Israel Defense Forces (@IDF) January 21, 2019
The overnight attacks on Syria resulted in many missiles and guided bombs being shot down, but enough made it through to damage Quds training grounds, weapons depots, and kill at least 11 people. There are no reports of how many of Iran's elite forces were killed, though British-based Syrian Observatory for Human Rights said only two of the dead were Syrians.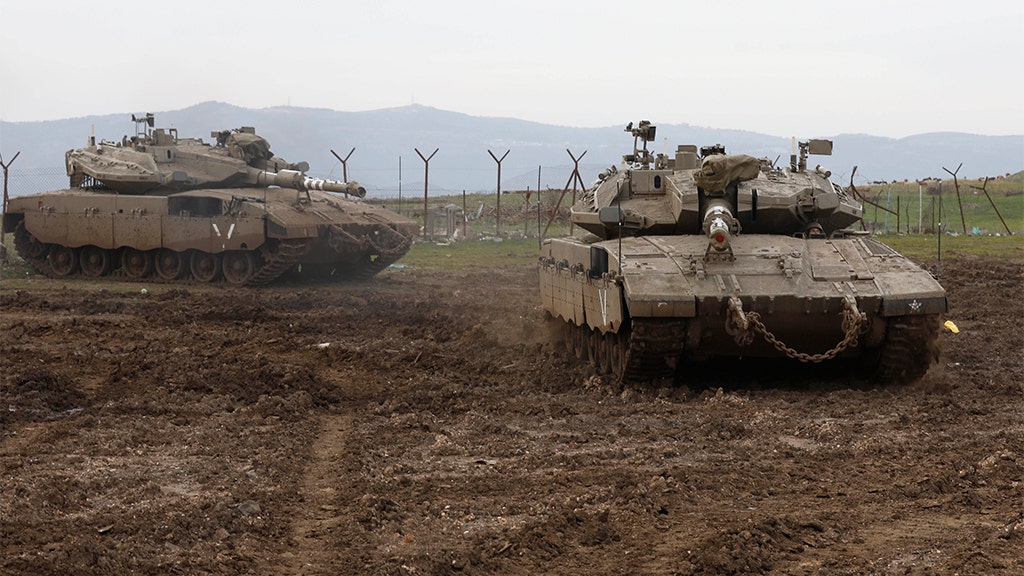 Israeli Prime Minister Benjamin Netanyahu recently confirmed that Israel had struck hundreds of targets in Syria linked to Iran and the Lebanese Hezbollah militant group, including a weapons facility two weeks ago.
Iran and Hezbollah are allied with the Syrian government in the civil war.
Iran has begun its loudest saber-rattling in some time as they send clear threats of war and the destruction of Israel through state television.
"The young people in the air force are fully ready and impatient to confront the Zionist regime and eliminate it from the Earth," IRIAF Brigadier General Aziz Nasirzadeh said following the strike.
The commander of the Iranian Air Force warned on Monday that Iran was prepared for a decisive war with Israel, "which will bring an end to the IDF's attacks on Syria." "Our armed forces are prepared for a war that will bring the crushing destruction of Israel," he said, according to media reports.
"We are ready for the day when we will see the end of Israel."
My Take
Americans are often unaware of the importance of Syria to Iran. For years, it's been assumed the only reason Iran hasn't attacked Israel, especially when they were at the height of their power during the latter years of President Obama's administration, is they have no clear path to reach Israel. Iraq, Syria, and Jordan are between Iran and the tiny Jewish state, making it nearly impossible for them to have any real reach into the heart of Israel.
This is why they are so intent on having an embedded military presence in Syria. It's why Israel is doing everything in its power to prevent them from getting a serious foothold there.
Iran's military is strong and somewhat sophisticated, but it's still no match for Israel. However, Iran could take advantage of Israel's small size if they can get enough missiles and launchers into Syria. Doing so would allow them to use Syrians as cover, a strategy currently in use by anti-Israeli forces in the Gaza Strip and Lebanon.
As long as Iran continues to pursue entrenchment in Syria, war is on the near horizon. Israeli strikes may be a catalyst for war, but they're necessary if they have any hopes of preventing Iran from taking over their Syrian neighbors wholesale.