Cancelling August recess is a sign of GOP election-year desperation
As the 2018 election draws ever closer, Mitch McConnell and his fellow GOP establishmentarians are scrambling to find ways to hide the fact that they have failed to deliver on nearly every major campaign promise made to the American people when they begged us to give them the keys to the Washington kingdom in 2016.
Other than tax cuts, Republicans have been the Party of No—no agenda, no ideas, and no morals. On some of the biggest 2016 campaign promises—repealing Obamacare, defunding Planned Parenthood and reigning in big-government spending—the GOP has not only failed, but they have advanced Obama's goals in these areas, essentially giving him a third term.
Faced with the reality that their ineptitude has fueled an oncoming Blue Tsunami in November, Republicans have faithfully resorted to the same worn-out election-year playbook where they simply recycle the broken promises used before. At the same time, they engage in the politics of distraction by engaging in activities designed to give the impression that they're keeping their promises, such as holding meaningless votes on important issues like abortion, term limits, and balancing the budget.
So, if you're Mitch McConnell, what do you do when your lame attempts to preserve your position of power is failing while at the same time Trump's tariffs and protectionist trade policies are dragging the party down? You find another way to distract the voters.
Yesterday, McConnell announced that he has decided to cancel the upcoming August recess, forcing the Senate to work at a time when they're usually campaigning. I find the use of the word "recess" rather ironic because it implies that the Senate was working in the first place, which clearly it wasn't.
My statement on cancelling the August recess: pic.twitter.com/yyAEUSMVQW

— Leader McConnell (@SenateMajLdr) June 5, 2018
Irony aside, this is simply another version of the politics of distraction where Mickey & Co. can stand before the American people and claim that they are working to keep their word. A joke, really, because if the Senate hasn't done the job they were supposed to do from November 2016 until now, they certainly aren't going to get it done over a few weeks in August.
McConnell's decision gives him two additional benefits, although they simply prove how much trouble the GOP is in. Since Republicans can't win based on their accomplishments, cancelling the August recess gives McConnell an opportunity to blame Democrats for his feckless leadership. He can also keep Democrats from going on the campaign trail to point out to voters how Republicans haven't accomplished anything over the past two years.
BTW, Cornyn told reporters earlier today that they know cancelling August recess will put #2018 Ds in a pinch: "I think now they're desperate because now they realize they're more exposed politically because they've got so many people up running for re-election in red states"

— Frank Thorp V (@frankthorp) June 5, 2018
According to Senate Majority Whip John Cornyn, Democrat objections to the recess cancellation is a sign of their desperation, but it looks to me like Republicans are the desperate ones.
Originally posted on The Strident Conservative.
---
David Leach is the owner of The Strident Conservative. His daily radio commentary is distributed by the Salem Radio Network and is heard on stations across America.
Follow the Strident Conservative on Twitter and Facebook.  Subscribe to receive podcasts of radio commentaries: iTunes | Stitcher | Tune In | RSS
Man fined £1,000 for outdated sense of humor
Jonathon Van Maren, a contributor for LifeSiteNews, recently stumbled across an article in the UK's Edinburgh News about a construction worker who was arrested for "pointing and laughing" at a biological male who was dressed as a female (transgender woman).
[Author's Note: It is impolite and unkind to point and laugh at others. This article is not an endorsement of such behavior.]
As Van Maren explained, a construction worker named Graham Spiers was walking with a group of friends. The group pointed and laughed while passing a transgender individual who, suspecting that his appearance had become the subject of ridicule, telephoned the police.
Spiers was arrested five day later.
Sherriff Robert Fife scolded Mr. Spiers's sense of humor and actions:
Sheriff Robert Fife also piled on, informing Spiers that, "Your offensive comments were not funny at the time and are not funny now. Your children should grow up understanding gender differences and would be ashamed at your behavior that comes from a different era has no place in today's society." Fife then told Spiers that in addition to the cash he had to pay to the biological man for laughing at him, he also had to pay an additional fine of another five hundred pounds.
Graham Spiers was ordered to pay a total of £1,000 for his actions "from a different era," 500 of which was paid to the complainant.
Of the actions by police and the court in this instance, Van Maren opined:
It is disgusting enough that law enforcement would arrest and charge someone for this triviality. That alone indicates that freedom in Scotland is truly dead. But the fact that law enforcement then lectured Spiers on being a throwback from a different age (that different era being about a decade ago, for the record) and telling him his children should be ashamed of him? And that Spiers was expected to cower and listen to this tongue-lashing from his betters so he could get re-educated and realize that men could now become women and that laughing at their attempts was forbidden by law? That should absolutely repulse any liberty-loving person and terrify everyone who values freedom.
My Take
Pointing and laughing at others is unquestionably unkind. I am repulsed at the thought of such outward meanness. However, that this behavior so would be considered illegal and result in one's arrest is punitive at best, and is undoubtedly a waste a valuable time and resources. Furthermore, the punishment in this case is brazenly excessive.
This is yet another instance of big government run amok. The Founders knew the dangers of big government. It would be prudent of us to heed the Founders' advice, lest we find ourselves in the position of Mr. Spiers: subjugated beneath the arbitrary boot of "benevolent" governmental authority.
The anti-MAGA hoax epidemic
There's a trend that's been quietly, consistently rearing its ugly head against the President of the United States and his supporters since before the 2016 election. We've seen it among unhinged journalists, virtue-signaling celebrities, and Democratic politicians. We've seen it manifest in the ugliest form of hatred – the common hate-hoax – and it's doing more to divide America than the source of the perpetrators' anger.
They hate President Trump. They hate the people who got him elected. The hate the idea of making America great again because as much of the MAGA agenda comes to pass, they're learning they've been wrong the whole time. I know first hand. I've been proven wrong myself.
No, I'm not a hate-hoaxer, but I've been against the President to varying degrees for over three years now. Before he officially won the GOP nomination in 2016, I opposed him because I felt he would do too much damage while delivering only a moderate amount of good policies. He wasn't as bad as John Kasich or Jeb Bush, but we had Ted Cruz, Marco Rubio, and Rand Paul as better candidates. Nevertheless, he won the nomination, prompting me to spend the final leg of the 2016 election without a horse in the race. I didn't like the idea of Trump being President, but under no circumstances did I want Hillary Clinton to be President, either.
100% crowdfunded news. Please help.
After he won, I became a cautious but hopeful watcher. While we worked on alternatives to bring limited-government federalism to the forefront of local, state, and national politics, I took a case-by-case stance on the President himself. When he did well, I praised him. When he did poorly, I criticized him. This stance has remained until this day, though there have been times when I was more supportive or more critical, depending on the policy discussion of the day. Tax and bureaucratic cuts – good. Tariffs and bump stock bans – bad. The recent cave on the border omnibus – very bad. Most foreign policy moves (leaving Iran deal, leaving Paris accords, moving embassy to Jerusalem) – very good.
Unfortunately, it seems many on the left have been unwilling to recognize even the remotest possibility anything the President is doing is good. What's worse is that some have been so aggressive in their desire to prove their point that they've pretended to be victims for the sake of getting their "victims' perks" of love and affection from their peers while painting anyone wearing a MAGA hat as bigoted and hateful.
Thus, the anti-MAGA hate hoax was born and it's been so prominent over the last two-and-a-half years, one must wonder how mainstream media and Democrats became so gullible that they fall for it every single time.
Andy Ngo at Quillette put together a comprehensive list of hate hoaxes that leftists have perpetrated to paint the President and his supporters as racists. It's absolutely stunning when you see the magnitude of the hatred – THEIR hatred – that makes them willing to tell bald-faced lies just to prove the movement they oppose is as bad as they think it is.
Days after the Pittsburgh massacre, Trump supporters were blamed for Nazi vandalism at a Brooklyn synagogue & fires in a Jewish community. Turns out the perpetrator was a gay black man who had worked with city council on an initiative to fight hate crimes. https://t.co/6y8UvHVA90

— Andy Ngo (@MrAndyNgo) February 17, 2019
In Nov 2016 a Muslim student at the University of Louisiana said two white racist Trump supporters brutally assaulted her, ripped off her hijab, & robbed her. The story went viral.

It was a lie. Media never identified her by name after hoax was revealed. https://t.co/l3AcfROnMe

— Andy Ngo (@MrAndyNgo) February 17, 2019
In Dec 2016 a Muslim woman said she was attacked by 3 white Trump supporters in NYC on the subway. She said they tried to rip off her hijab.

Yasmin Seweid lied. CAIR said Muslims are under tremendous "stress & pressure" resulting in incidents like this. https://t.co/gNRM58Qhai

— Andy Ngo (@MrAndyNgo) February 17, 2019
In Nov 2018 students at Goucher College demanded social justice training & safe spaces after racist, Nazi, & KKK graffiti was found on campus. Someone even wrote the names of black students. Trump was blamed.

Fynn Arthur, a black student, was responsible. https://t.co/iErOd2M21e

— Andy Ngo (@MrAndyNgo) February 17, 2019
In Nov 2016 a Philadelphia neighborhood was rattled when property was vandalized with pro-Trump and anti-black messages. William Tucker was identified as the vandal through CCTV footage. https://t.co/g0fcGJFtJN pic.twitter.com/Rz4QTNp6K4

— Andy Ngo (@MrAndyNgo) February 17, 2019
In Nov 2017 near @KState University, a black man's car was vandalized with racist messages. Class was cancelled & students held demonstrations. Dauntarius Williams later admitted to police that he did it himself. Police did not charge him. https://t.co/TJIh3JBrcj

— Andy Ngo (@MrAndyNgo) February 18, 2019
.@UMich student Halley Bass told police a Trump supporter attacked her by scratching her face in Nov 2016. She said she was targeted for wearing a pin in support of UK Remain. As her story fell apart, she admitted to scratching herself. https://t.co/le9KEHF7s3

— Andy Ngo (@MrAndyNgo) February 18, 2019
2016: Muslim student at @UMich claimed she was attacked by a white man who threatened to burn her hijab. It never happened. CAIR said the attack is "just the latest anti-Muslim incident reported since the election of Donald Trump as president." https://t.co/w57Xwsz0Tf #HateHoax

— Andy Ngo (@MrAndyNgo) February 18, 2019
On election night, Canadian Chris Ball said he was beaten by anti-gay Trump supporters in Santa Monica. His friend shared a photo on social media (notice the immaculate watch). Police said he never filed report & he didn't go to any hospitals in the area. https://t.co/Yud66ORMt4 pic.twitter.com/bTExPTHuFC

— Andy Ngo (@MrAndyNgo) February 18, 2019
I've had ideological disagreements with nearly every presidential candidate (let alone every President) since I became an adult. There's nothing wrong with disagreement as long as one is willing to not be blinded in one direction or the other. There are plenty who blindly follow President Trump to approximately the same degree that supporters blindly followed President Obama. The herd mentality seems to have become the way of the political world in America for our last two presidents. But that blind devotion is simply an annoyance. The blind hatred that drives people to commit these hoaxes is far more dangerous.
It's likely when the details are fully revealed regarding Jussie Smollett's hate-hoax, it was driven more by a narcissistic desire to advance his career rather than pure hatred for the MAGA crowd or the President, but obviously the latter hatred played a role in his decision-making process. This type of action is never acceptable. We have enough outrage in America. There's no need to manufacture even more for false reasons.
It's time for the unhinged left to stop assuming every MAGA supporter is racist and start asking how the actions of those on their side of the political aisle drove massive amounts of people to support President Trump. Perhaps then, they'll realize the hatred is coming mostly from them.
Trump and the GOP use border wall as a distraction to hide their spending addiction
Last week we heard a lot about how Trump caved to Nancy Pelosi on border wall financing and how he plans to essentially misappropriate federal funds and usurp Congress and the American people via a constitutionally questionable national emergency declaration to pay for his wall.
Lost in this latest episode of the reality TV show we know as the Trump presidency is how even though the national debt just exceeded $22 trillion, Trump and the GOP decided that the government simply isn't spending enough money.
In the "bipartisan" (aka unibrow) spending bill passed by Congress and soon to be signed by Donald Trump, hundred of billions of dollars for "discretionary" spending will be allocated for everything from homeland security and the State Department to transportation and housing. It also continues to fund Obamacare, Planned Parenthood, refugee resettlements, DACA, and every other Obama era initiative as has been the case ever since Trump and the GOP were given control of Washington in 2016.
Such malfeasance by the Republican Party when it comes to reining in out-of-control government spending is nothing new. As Conservative Review Senior Editor Daniel Horowitz points out, we've witnessed the greatest explosion of the national debt at the hands of the Party that claims to stand for smaller government and fiscal responsibility.
Over the past 8 years of varying degrees of GOP control of Congress and the White House, we've witnessed the national debt grow from $14 trillion to over $22 trillion — the fastest expansion in the debt in U.S. history.
Keep NOQ Report thriving. Donate today.
The debt has increased $8 trillion since the GOP took control of the House in 2011 and by $4 trillion over the past 4 years of GOP control of at least 2 of the three political organs of government (House, Senate, White House).
The deficit for the first three months of the current fiscal year reached $319 billion, putting the country on pace to have a trillion-dollar deficit by September 30. The Congressional Budget Office is predicting annual trillion-dollar deficits to continue for years to come due to Washington's spending addiction.
One of the biggest drivers of the debt continues to be Obamacare and socialized medicine. The failure by Trump and the GOP to repeal Obamacare not only perpetuates the destruction of health care, but it adds to the debt at the same time.
Ironically, Minority Leader Kevin McCarthy bashed conservatives last week for opposing Obamacare and blamed their attempt to repeal it for the GOP's loss of the House.
Meanwhile, as the financial Armageddon begun by Trump and the GOP reaches nuclear levels, and the annihilation of the US economy draws closer trillion-by-trillion, Ivanka and Daddy Trump are working with Republicans to create a new entitlement — Paid Family Leave.
Trump and the GOP have a spending addiction, and just like any other type of addict will do they'll try to hide their addiction for as long as possible before bottoming out while simultaneously looking for the next hit or high.
Originally posted on StridentConservative.com.
---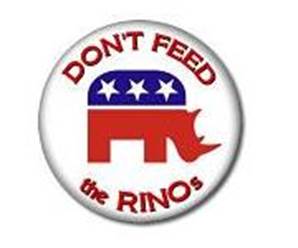 David Leach is the owner of The Strident Conservative. His daily radio commentary is distributed by the Salem Radio Network and is heard on stations across America.
Follow the Strident Conservative on Twitter and Facebook.
Subscribe to receive podcasts of radio commentaries: iTunes | Stitcher | Tune In | RSS