Conservative Picks for the California Primary
Many Conservatives jokingly wish Lex Luthor succeeded. Alas, Superman saved the day in the most ridiculous way possible, and now we have to deal with California sending an insane amount of leftist politicians to DC. The state boasts 53 Congressional Districts with a good amount of gerrymandering to make California even bluer. As an added obstacle for Conservatives, California adopted a top-two primary system in which every candidate competes for a top two finish. This adds a certain element of game theory for Conservative Picks that wasn't needed in the other states. California is a different animal. The opportunities for Conservatism to advance are limited mostly to vacated red seats, courtesy of Ed Royce and Darrell Issa. There are a few other races a strong conservative and skilled campaigner could find victory such as the 53rd. For the most part California, Conservatives are mostly playing defense at the federal level. It is more plausible for gains to be made at the state and local levels in the California Primary. But enough putting down California. California fields better candidates than most of the deep south has thus far.
Best Picks: Morgan Murtaugh, Erin Cruz, Tom McClintock, John Renison, Shawn Nelson, Omar Navarro, Kenneth Wright
Worst Picks(GOP): Rocky Chavez, Patrick Little
Best Races: District 4, District 8,
Worst Race: District 10, US Senate
Reading Guide: Read races with bigger paragraphs for ease and speed.
US Senate
There are eleven candidates for the Senate seat on the Republican side. This is especially unhelpful for the side of liberty. The Democrats are fielding to big money candidates with incumbent Dianne Feinstein and Kevin De Lion. So it is important the the Republican side unifies so that they have a chance come November. In 2016, the GOP failed to nominate a candidate. A repeat may be the most probable outcome in  this field.
In the past, NOQ Report has interviewed Erin Cruz. Cruz is a well articulated Conservative and the social media favorite among Republicans. In her interview, she held a steadfast principle position without delving into Trumpism or giving any indication of being a RINO.
The supposed frontrunner among Republicans is James Bradley. While he isn't the social media favorite he does seem to be the preferred choice of OAN and Sean Hannity. He has a solid record and a similar platform to Erin Cruz. The last candidate worth discussing is Patrick Little. Little is an Israel-hating zionist conspirator. His anti-semitism got him barred from the CAGOP Convention. Needless to say his Jew-hatred would make him unelectable, by the old rules. Yet somehow, he may also be a frontrunner among republican candidates.
Cruz has the best chance in a general election and is a well articulated Conservative in the age of Trump.
Conservative Pick: Erin Cruz
District 1
Doug LaMalfa is an average Republican. He's not to fiscally conservative, but at least he voted against Omnibus. His only Republican opposition is Gregory Cheadle. Cheadle would probably be worth a risk in a Republican only primary. LaMalfa has been in office five years and is one of the best Congressman, the state has to offer. Unfortunately, game theory must be accounted for.
Conservative Pick: Doug LaMalfa
District 2
Dale Mensing has tried and failed to win this seat on multiple occasions. He is the only Republican running.
District 3
Charlie Schaupp is another candidate looking for yet another rematch. He is unopposed.
District 4
Tom McClintock is the best Congressman California has to offer. He is opposed but his opponent is not worth the risk.
Conservative Pick: Tom McClintock
District 5
There is no option. Even the independents are leftists.
District 6
There is no Republican option, only two Democrats.
District 7
There are two GOP options for overthrowing Ami Bera. The first is a doctor, Yona Barash. He has no platform listed. The second is Andrew Grant, a veteran who could be decent.
Conservative Pick: Andrew Grant
District 8
Paul Cook is a RINO who has spent a lot of our money recklessly. He is opposed by Tim Donnelly again. Last time, Donnelly narrowly missed out on the top two. Donnelly, in practice would be more Conservative than Paul Cook. He is worth the risk.
Conservative Pick: Tim Donnelly
District 9
Marla Livengood is the only Republican in this race. She has one of the worst campaign websites of any candidate I have ever come across. She indicates that she'll be a RINO. However outside of Republicans there is the American Independent Party, They are fielding Mike Tsarnas. But not much is known about him other than his party affiliation.
Conservative Pick: Marla Livengood
District 10
Jeff Denham is a lousy Congressman, but no better alternative can be found in Ted Howze who is running as a RINO for the most part.
Conservative Pick: None
District 11
John Fitzgerald is the only Republican. Unfortunately he is another conspiracy theorist on all things Jews.
Conservative Pick: None
District 12
Lisa Remmer has the laughably bold challenge of going after Nancy Pelosi. She seems like a run in the mill Conservative. She is unopposed.
District 13
No one is challenging Barbara Lee.
District 14
Cristina Osmeña is unopposed in challenging Jackie Speier.
District 15
Rudy Peters is the only Republican in this race.
District 16
Elizabeth Heng is the only Republican in this race.
District 17
Ron Cohen is the only Republican in this race, and is a good choice.
District 18
Christine Russell is the only Republican in this race.
District 19
Zoe Lufgren is unchallenged.
District 20
There is no Republican or otherwise liberty loving option in this race.
District 21
David Valadao is a RINO unopposed by his own party.
District 22
Devin Nunes is another big government Republican and the only GOP presence in this race.
District 23
Kevin McCarthy is making a career in DC. He done nothing to shrink the government and is a possible next Speaker of the House. There is no worthy challenger, but it must be noted, he would make a horrible Speaker of the House.
District 24
There are two Republicans vying for the seat. The first is Justin Fareed and the second is Michael Woody. Neither are overly impressive. Woody has a more articulated stance on issues and a less cliche campaign focus.
Conservative Pick: Michael Woody
District 25
Steven Knight is opposed by four Democrats. He is a hardcore RINO.
District 26
Republicans Jeffrey Burum and Antonio Sabado Jr. look to take down long time swamp monster Julia Brownie. On the issues, Burum has a clearer Conservative message. Sabado is not a bad candidate, but he comes with more ambiguity.
Conservative Pick: Jeffrey Burum
District 27
There is no non-Democrat option.
District 28
Johnny Nalbandian is the only Republican option in this race.
District 29
Benito Bernal is the only Republican running.
District 30
Mark Reed is the only Republican but is a solid candidate.
District 31
Sean Flynn is the only Republican in this race. He wrote Economics For Dummies.
District 32
Grace Napolitano is unchallenged.
District 33
Kenneth Wright looks to unseat the bumbling Ted Lieu. He is a solid candidate.
District 34
There's not really a Conservative option here. There's an anti-military Libertarian candidate.
District 35
Christian Valiente is the only Republican option in this race.
District 36
There are five Republicans running to unseat Raul Ruiz. The most serious contender is Kimberlin Brown Pelzer. She has the endorsement of  Ken Calvert, Paul Cook, and Ed Royce, all RINOs. But she isn't in position to disavow a friendly endorsement. Her platform is rather weak, giving off the indication that she wouldn't be a productive Representative on the issues of repealing Obamacare or dealing with DACA and illegal immigrants. Dan Ball is perhaps the RINO in this pack as well. It's concerning that Pelzer is running to the right of him and he isn't challenging her claim that he opposes repealing Obamacare. Then there's Doug Hassett. His platform says a lot of Conservative things and then delves into a statist solution involving ore government.  The other candidates aren't very serious. Robert Bentley is perhaps the most Conservative, but isn't viable.
Conservative Pick Kimberlin Brown Pelzer (low confidence)
District 37
Ron Bassilian is the only Republican running in this race.
District 38
Ryan Downing is the only Republican running in this race.
District 39
Seven Republicans are running. Pete Libertore stands out as the most Conservative. He believes all the right things but his viability as a candidate is seriously doubtful. Young Kim has a was in the California assembly. Young Kim is reckless with money and one can't help but conclude her governance would be the same way. In 2014, she spent $2.3 million on a Assembly seat and won. In 2016 she spent $2.8 million and lost. She sucks at campaigning and cannot be trusted in the top two.
The most threatening candidate seems to be Shawn Nelson. Nelson seems a bit to the right of Trump. While he not the most Conservative candidate in the state, he is particularly strong on the 4th Amendment and the 1st Amendment. We need more Republicans who would vote against government surveillance programs, as they are not only minimally effective but a precurssor for more nefarious threats to our freedom to come. Nelson has enough of a presence to warrant attack ads against him. This race represents the chance to upgrade from RINO Ed Royce. Nelson is the best chance at that.
Conservative Pick: Shawn Nelson
District 40
There is no Republican option.
District 41
Aja Smith is the only Repulbican in this race.
District 42
RINO Ken Calvert is the Republican incumbent. No Republican is challenging him.
District 43
This is Maxine Walters district. There are three Republicans running and the one most poised to defeat her is Omar Navarro. He is a "social media candidate" much like Austen Petersen in Missouri, Brenden Dilley from Arizona, or Bradley Manning in Maryland. He could have a lot of support or it could all be a front.
Conservative Pick: Omar Navarro
District 44
Jazmina Saavedra is the only actively running Republican. Stacey Dash was in the ring but withdrew. However she is still on the ballot and this race is a dismal feat. This isn't about winning the seat. This is about advancing Conservatism is a place where Hillary dominated.
Conservative Pick: Stacey Dash
District 45
Mimi Walters is the incumbent Republican, another RINO. She is opposed by four democrats and an independent.
District 46
Russell Lambert is the only Republican running in this race.
District 47
John Briscoe and David Clifford are the two Republicans looking to unseat Alan Lowenthal. Briscoe has election experience winning at the local level. Clifford wasn't to institute tax incentives aimed at small businesses instead of raising the minimum wage. Clifford is creative, but this is messing with the free market in a fiscally irresponsible way. Briscoe has a better grasp on liberty and experience in winning.
Conservative Pick: John Briscoe
District 48
Dana Rohrabacher is a career politician without question. But after 29 years, he has a Liberty Score of 80. This includes voting against various spending, including Omnibus. 29 years is a long time, and he's aiming for 32 years in the House. In the private sector, we reward good work. The public sector is different however. If it were a Republican only primary, one of the five Republican challengers would be worth looking into. But the mission here is forestalling the growth of leftism being sent to DC and hopefully gaining ground, changing the culture of the state. It's too risky to send someone else in Rohrbacher's place.
Conservative Pick: Dana Rohrabacher
District 49
This was a seriously crowded field. The 39th is a competitive race that the Democrats really want to enhance their fabled Blue Wave. However, this presents a chance to reinforce Conservatives in the house. The two most formidable Republicans are Rocky Chavez and Diane Harkey. This is a surprisingly easy choice. Chavez is a current Assemblyman. His record is unimpressive to put it kindly. He voted in favor of cap and trade and voted to bar landlords from reporting illegal immigrants and allows illegals to sue them if they disclose. Chavez has RINO written all over him. If polling is to be believed, Diane Harkey has pulled ahead of the pack. She has some RINO endorsements but also has Dana Rohrbacher on her side. She's the most viable option for retaining the seat as it is conceivable that many Conservatives would abandon an illegal immigrant supporting candidate like Chavez in the general.
Conservative Pick: Diane Harkey
District 50
Duncan Hunter is the third best Congressman California has to offer via Conservative Review. To put it in perspective, third place here is surprisingly better in most of the red states so far this union. Hunter is not the most fiscally responsible, particularly because his priority is funding defense. It is also worth noting that he was probably more Conservative before Trump. Still he is the most viable candidate in a field of Democrat challengers.
Conservative Pick: Duncan Hunter
District 51
There are three Republicans in this race. Back for more is Juan Hidalgo Jr. He has lost this race in 2016 and seems to be coasting on the failed endeavor for this time around, as in same exact website and an unused since 2016 Twitter account. Louis Fuentes is another candidate without any real online presence. Lastly John Renison is looking to make the runoff. He has the most active and Conservative campaign in this race. He is strong on life, guns, and seemingly free market.
Conservative Pick: John Renison
District 52
Scott Peters has a giant war chest because this may be competitive. A field of six Republicans thinks they can stick it to him. The three most serious are Omar Qudrat, James Veltmeyer, and Danny Casara. Omar Qudrat is the choice of the regional GOP. However, his campaign is hardly Conservative and focuses almost exclusively on local issues.  James Veltmeyer is a highly skilled doctor with an emphasis on fixing the healthcare system. He adds ideas to the mix of ideas Conservatives are trying to fix our system with. Danny Casara seems like a good guy. His campaign is coming from the intent to limit government.
Conservative Pick: James Veltmeyer
District 53
The Republican that stands out the most in the 53rd is Morgan Murtaugh. She is 25 adding a youthful voice to the Conservative movement. In the era of Trump, like many Conservatives, she has found herself pleasantly surprised. She has a strong grasp on Liberty and could flip this seat red with the enough resources.
Conservative Pick: Morgan Murtaugh
Dear proponents of limited government: It's time to start speaking up now
For nearly a year, I've given the Republican Party a pass for the most part. I left the party in 2016 and after pursuing a third party for over a year, life pulled me back from the fray. When things calmed down (thank you, Lord!), I made a conscious decision to be lighter in my condemnation of the GOP as a whole for two very important reason.
First, there were signs of life in the party. They were faint, but it seemed at times to be possible for the party to do some good things like eliminating bureaucracy, cutting taxes, promoting a business-friendly atmosphere, and making proper foreign policy moves. They were far from good, let alone ideal, but I thought if we could keep pressing them towards smart moves on the border, gun owners' rights, Obamacare, Planned Parenthood, and other areas in which they've failed so far, perhaps their decent work on taxes and regulations could be translated into other areas.
Second, the Democrats started to terrify me. Seriously, I've been contemplating moving the family to a remote area of Montana and going off the grid before the Democrats got their hands on enough power to do the damage they've been promising to do for the last year or so. I wasn't one who thought Bill Clinton was a radical or Barack Obama was the antichrist. I always thought Clinton was a run-of-the-mill Democrat who could do some damage but not much, while Obama was an ambitious progressive who was nevertheless too smart to think he could make socialism a thing. Since the 2016 election, we've seen the Democratic Party go from progressives with bad ideas to far-left radicals who think the only way to go is to destroy America in a glorious explosion of their new Communist Manifesto, also known as the Green New Deal.
This site is 100% crowdfunded by readers like YOU. Please consider donating and keeping the right side of news going strong.
Now that the GOP has demonstrated a toxic mixture of incompetence and false adherence to limiting government with their latest omnibus debacle, it's time to return to my old stance of refusing to accept the binary choice. When choosing between bad and worse, it's only a valid choice if the less-terrible option won't kill you as well. The binary choice between hanging and drowning isn't really a binary choice, and neither is the choice between the Republican Party and the Democratic Party.
There are three things that must be done going forward.
Conservatives, Federalists, and Classical Liberals must find a way to united against the two party system. Whether that's the formation of a new party (which I failed to do once already), a grassroots effort similar to the Tea Party (which worked for a short time before finding irrelevance), or some other method of unification against the putrid system that has engulfed nearly all of Washington DC, we have to find an outlet.
NOQ Report will become a hub for bringing these thoughts together. This is something that I've found success with when I ran The New Americana. Now, it's time to collect the voices of reason once again.
Prayer. Lots of prayer.
I've reached out to some of my conservative and federalist friends. Over the next few weeks, we'll see what can be done to make DC listen. In the meantime, be discerning and prepare to abandon the tribal mindset that has plagued this nation for too long.
Veronique de Rugy: Green New Deal would be hundreds of TRILLIONS of dollars in federal commitment
If there's a word that's not necessarily negative one could use to describe the Green New Deal, it would be "ambitious." The deal has so much wrapped into it that it's hard to tell which components are designed to save the environment and which ones are intended to destroy the economy.
Estimates put costs for the "green side" of the resolution at somewhere between $12-$20 trillion. Then, there's the Medicare-for-All component that is estimated at $32 trillion over a decade.
And that's just the start.
This isn't just a "green" deal. It's a hodgepodge of policy proposals that include massively growing the welfare state, inserting government even more into the job markets, and a universal basic income that they refuse to actually call a universal basic income. The much-maligned FAQ that was posted and quickly removed from the website of sponsor Alexandria Ocasio-Cortez (D-NY) mentioned paying people who were unable or even "unwilling" to work.
"Even in the best case scenario where you substitute a UBI for all the other forms of welfare, it's insane," said Veronique de Rugy, Senior Research Fellow at the Mercatus Center at George Mason University, on ReasonTV.
But here's the problem. The Green New Deal doesn't substitute a universal basic income for other welfare programs. In the Green New Deal, the programs recommended are supposed to be additions, not substitutions.
"It's a really hard system to support even in its ideal form," de Rugy continued. "Then there's this Green New Deal version which doesn't even seem to entertain this notion of actually substituting for all the rest, so it's on top of what we have now."
This site is 100% crowdfunded by readers like YOU. Please consider donating and keeping the right side of news going strong.
The real question we need to ask is whether or not the Democratic Party is actually going to support this. In its current form, the Green New Deal is a fantasy, and perhaps that's what the more-sane Democrats are shooting for by supporting it. By giving it their attention now, they can work their way down to more reasonable proposals for everything from environmental protection to job creation programs to different versions of socialism.
In other words, they may be using the hyper-leftism of the Green New Deal as a gateway to get to the palatable leftism of what's quickly becoming mainstream socialism.
The Green New Deal shouldn't scare conservatives because it can't happen. What should concern us is the end result negotiated down from this starting point. Given the GOP's negotiating track record lately, we don't know what we're going to get when the Green New Deal is trimmed down to reality.
Trump administration is optimistic about failing economic policies
In an article I wrote last week following Trump's campaign rally disguised as a State of the Union Address, I documented how his claim that his trade war and tax cuts had produced "the hottest economy in the world" were merely the rhetorical ramblings of a failed "Republican" running for re-election.
Trump's trade war has created an economic hell that will take years to recover from, and his tax cuts have failed to provide tax relief for the middle class. In addition, when you throw Trump's big-government spending into the mix, the federal deficit now exceeds $22 trillion.
The stock market fell late in 2018 and all gains made in the year were wiped out, a crash the administration blamed on Democrats and Fed Chairman Jerome Powell.
While the slide on Wall Street was dismissed as a market correction, recently released economic data from the Commerce Department shows that the overall economy ended the year much worse than the White House would have you believe.
U.S. retail sales recorded their biggest drop in more than nine years in December of 2018 as receipts fell 1.2 percent across the board. This is the largest decline in retail sales since Sept. 2009 when the economy was in a recession.
Trump brags about low unemployment numbers, but according to a Department of Labor report released yesterday, unemployment claims increased by 4,000 to a seasonally adjusted 239,000 for the week ending Feb. 9th.
While it's tempting for some to dismiss yesterday's report as an anomaly, let's take a look at the data from another angle.
The four-week moving average of claims — considered a better measure of labor market trends because it irons out week-to-week volatility — was 231,750, an increase of 6,750 from the previous week's revised average. This is the highest level for this average since January 27, 2018 when it was 234,000. The previous week's average was revised up by 250 from 224,750 to 225,000.
Of course, the administration famous for identifying unfavorable news as "fake" went right to work trying to spin these economic failures into policy victories.
Saying that he was still "optimistic" about the economy, White House Economic Advisor Larry Kudlow called the retail sales number a "glitch," and he invited the feds to "step aside" while praising the president for "ending the war on business." He then parroted SOTU talking points about how the overall economy was "very strong" despite these recent reports.
There are those who label me a pessimist because I refuse to whitewash the political graffiti of optimism Trump and the GOP spray paint on their crumbling wall of lies and broken promises, but in the words of C. Joybell C.: "Some people are optimists. Some people are pessimists. I'm just a realist who believes that some things are worth fighting for."
Originally posted on StridentConservative.com.
---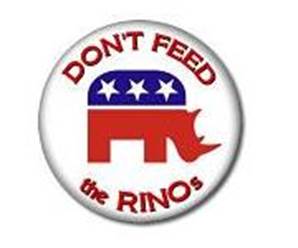 David Leach is the owner of The Strident Conservative. His daily radio commentary is distributed by the Salem Radio Network and is heard on stations across America.
Follow the Strident Conservative on Twitter and Facebook.
Subscribe to receive podcasts of radio commentaries: iTunes | Stitcher | Tune In | RSS