The hypocrisy of Trump, the GOP, and Evangelicals over Baby Alfie
The year was 1982 when a baby boy who became known as Baby Doe—because giving the child a name would validate his life—was born in Bloomington, Indiana. The boy was born with two conditions: Down Syndrome and a correctable birth defect that made eating food orally impossible. Instead of having the surgery done, parents accepted the advice of an obstetrician who advised that the parents do nothing and thus allow the boy to die of dehydration or starvation after a few days. According to the doctor, being a Down Syndrome baby meant that the child's life was not worth living.
"I believe there are things that are worse than having put [such] a child die, and one of them is that it might live."
Though an older story, Baby Doe is an example of how America is guilty of murdering the innocent for the sake of convenience. Since Roe v. Wade, America has slaughtered over 60 million Baby Does while still in the womb. And while it's tempting to judge another country for practicing infanticide, we will be equally judged by the ultimate judge for doing the same thing.
And it isn't changing anytime soon.
No one else will say this so I will. #ProLife pic.twitter.com/R5sbLdU7ua

— ShannonJoy (@ShannonJoyRadio) February 12, 2018
Despite the fact that Planned Parenthood is America's primary provider of baby-killing services, the budget deal passed by Donald Trump and the GOP provides approximately $1 billion to Planned Parenthood to finance the murder of approximately 600,000 unborn Baby Does during the next two years.
Let's not forget the socialized medicine part of the equation either. The death panels in Great Britain decided to kill Baby Alfie, and under Obamacare, similar attitudes about who is worthy to receive health care are being formed. Despite promises to repeal Obamacare and stop America's march toward socialized medicine, Trump and the GOP refused to repeal Obamacare, and they continue to look for ways to save it.
As we approach the midterm election, the Gang Of Phonies are resorting to and relying on the make-a-promise/break-a-promise/repeat playbook they always use when they seek votes and money they haven't earned. And unfortunately, the Fellowship of Pharisees surrounding Trump and supporting the Republicans continue to play along as they exchange G-O-D for G-O-P.
Preaching the gospel of "cheap grace," these heretics and charlatans continue to proclaim that Trump is God's anointed as they defend his immoral behavior and boldly declare that he is "the most pro-life president ever." Meanwhile, Jerry Falwell, Jr. is warning the body of Christ to reject "fake Republicans," which translated simply means any Republican who refuses to support Trump unconditionally. Tax cuts and a seat at Trump's table are paramount to pesky trivialities like abortion and infanticide of millions of Baby Does.
I'm often criticized by Trump-humpers and defenders of the lying liars in the GOP for demanding that our political leaders be ethical men and women of integrity. They say that my expectations are too high; that such "perfection" doesn't exist. In reality, they are simply attempting to rationalize their decision to compromise their convictions and to defend their slothfulness as they perpetuate the binary lesser-of-two-evils lie that is Washington politics.
In the end, America continues doing the same thing over and over, allowing the status quo to continue while babies—born and unborn—are murdered for being the wrong sex, having Down Syndrome, being a burden on the healthcare system, and for simply being a disposable inconvenience to a woman's "right" to her body.
Baby Alfie, like literally millions of babies before him, is the tragic story of how little we regard God's greatest gift; the foundation of our existence and our God-given rights . . . LIFE!
While it's right to be outraged over Alfie's murder at the hands of doctors and authorities and to demand justice for his death, we need to realize that we are guilty of the same deeds and that we deserve and will likely receive the same judgment.
I leave you with these prophetic-sounding words from Thomas Jefferson as etched in stone at the Jefferson Memorial:
"God who gave us life gave us liberty. Can the liberties of a nation be secure when we have removed a conviction that these liberties are a gift of God? Indeed, I tremble for my country when I reflect that God is just, that his justice cannot sleep forever."

---
Originally posted on The Strident Conservative.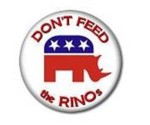 David Leach is the owner of The Strident Conservative. His daily radio commentary is distributed by the Salem Radio Network and is heard on stations across America.
Follow the Strident Conservative on Twitter and Facebook. Subscribe to receive podcasts of radio commentaries: iTunes | Stitcher | Tune In | RSS
Why we need to believe Ephesians 6:12 today, perhaps more than ever before
The idea of doing a podcast has been weighing on me lately. It's not really even a long-term itch; after it reached my mind just a few days ago, that turned into a very stout and concentrated calling that hit my heart like a ton of bricks. It went from not being a consideration to being something I absolutely had to do in less than a week.
The first episode is done and we're ready for people to hear it and give feedback.
This podcast's primary topic is going to be Ephesians 6:12. If you're not familiar with the verse, you may wonder how we intend to do an enire sustained series of podcasts surrounding a single verse. Upon reading it, you should realize that what it suggests and the topics it encompasses could easily be turned into a daily show if necessary.
For we wrestle not against flesh and blood, but against principalities, against powers, against the rulers of the darkness of this world, against spiritual wickedness in high places.
At some point, we will be moving this and other episodes we do to a true podcast hosting site. We'll also distribute it to multiple places for download and direct listening, but to get things rolling we'll be using YouTube and Facebook to publish the podcasts.
This one is general in its focus. Future episodes will be more specific. We want to get feedback as soon and often as possible.
When we realize we're not fighting against flesh and blood but against principalities and powers, our perspectives on how to wage this battle become more clear. Hopefully, this show will be a blessing to you as much as it has been to us.
Shouldn't the Left be held accountable for the racism of gun control?
Liberty control has its roots in racism. Why isn't advocating for it considered to be racist?
We find ourselves at a very interesting conflux of issues these days. On the one hand, Democrats in Virginia are fighting off charges of racism while the rest of the nation's Socialist-Left is openly talking about subjects such as 'white privilege' and judging people based on skin color instead of the content of their character as in the Covington Catholic high school case.
Contrast this with their incessant efforts in tearing down basic human rights, in particular the right of self-defense. Meanwhile, we have the 1-year mark of the Parkland mass murder, the fuse that set off the Left's crusade against Liberty. The Left's efforts in controlling the right of self-defense have their roots in racism, not to mention that their crusade against this basic human Liberty adversely impact the minority community, so shouldn't they be condemned for their racism in this regard?
Shouldn't the Left have to answer for this?
The issue of Liberty [gun] control is one of the Left empowering themselves at the expense of the innocent. What began as a way of depriving certain people of their civil rights has continued on with expansion to those opposed to the Left's socialist national agenda while still fostering policies that keep minorities vulnerable.
It's one of those pieces of history the Liberty grabber left would like to keep hidden away like pictures in a yearbook. In what hearkens back to the infamous Dred Scott decision with the right to keep and carry arms a factor, from the text of the decision:
It would give to persons of the negro race, who were recognized as citizens in any one State of the Union, the right to enter every other State whenever they pleased, singly or in companies, without pass or passport, and without obstruction, to sojourn there as long as they pleased, to go where they pleased at every hour of the day or night without molestation, unless they committed some violation of law for which a white man would be punished; and it would give them the full liberty of speech in public and in private upon all subjects upon which its own citizens might speak; to hold public meetings upon political affairs, and to keep and carry arms wherever they went. And all of this would be done in the face of the subject race of the same color, both free and slaves, and inevitably producing discontent and insubordination among them, and endangering the peace and safety of the State.
[Our Emphasis]
We and others have touched on this subject before with the point that that the original purpose of many Liberty control laws was to render certain minorities helpless in the face of KKK terror. This is exemplified in a recent article by David Kopel on The Racist Influence on Gun Control Laws:
How do you stop a lynch mob? With a Winchester repeating rifle. That was the advice of Ida B. Wells, the great journalist who led the fight against lynching. To frustrate her work, a new form of gun control was introduced.
…
On June 25, 1892, Wells penned an iconic article for the New York Age, which was reprinted as a nationally circulated pamphlet, "Southern Horrors." After noting cases in which lynch mobs had been defeated by armed blacks, Wells continued: "The lesson this teaches and which every Afro-American should ponder well is that a Winchester rifle should have a place of honor in every black home, and it should be used for the protection which the law refuses to give.
While the laws are no longer overly racist, the incremental assaults on our Liberty adversely impact minorities as pointed out in article on The Racist Roots of Gun Control:
Any kind of licensing scheme on gun ownership represents a costly barrier to entry. Minorities of humble means are effectively priced out of their right to self-defense. Researcher John Lott explained last year in an article for The Hill how expensive licenses and fees for carrying weapons burden minorities and other vulnerable groups.
No matter how much progressives claim to defend minorities, supporting gun control does them a massive disservice. The fear and danger many inner-city dwellers in places like Baltimore and Chicago must contend with on a daily basis is only aggravated by the cities' gun control policies.
Even the new rage of Gun Confiscation SWATing adversely impacts the most vulnerable. Since they may not have the resources to get back their property and their good name after it has been taken from them without due process. With these so-called 'Red flag' laws reported as reported on the site Bearing arms on The spike in gun confiscations thanks to so-called 'Red Flag Laws':
Right now, everyone seems to be crowing over the number of seizures, but how many actual tragedies have been avoided? More importantly, how many "false positives" have we seen. By that, I mean how many innocent, law-abiding people with no intention of harming another found themselves disarmed by force of law despite having done nothing wrong because someone else said they did?
While these seizures can be fought, not everyone can afford to do so, making them especially burdensome for the poor who often live in high-crime areas and often rely on their firearms for personal protection.
The Takeaway.
While Leftists have a distinct predilection in projecting their faults on others, the charge of racism is particularly galling. Since as Bill Whittle pointed out they have no real effect except on those who aren't truly racist.
It is equally galling that Leftists incessantly push for gun confiscation and it's precursor steps, a socialist agenda item that is steeped in racism. Meanwhile, they take on the air of being the champions of the downtrodden, the people most adversely affected by their quest for power in disarming the people.
Launching the 'Principalities and Powers Podcast' shortly
For the past few weeks, I've been wanting to do something around the idea that the teachings of Paul to the Ephesians, particularly in chapter 6, are not only relevant today but may be more relevant than any time in the past. Specifically, I believe we're facing the threats Paul warned us about in Ephesians 6:12.
For we wrestle not against flesh and blood, but against principalities, against powers, against the rulers of the darkness of this world, against spiritual wickedness in high places.
My first thought was to write an article, but on various websites I've probably written five or six articles on the topic over the years. Then, I thought it deserved the article series treatment; one core article with several attached articles that go into specifics about what we are facing.
Again, this would have been too small. For a very brief time I considered writing a book on the matter, but anything I were to write today would be at least partially obsolete by the time it was printed and distributed. That's the nature of today's world in respects to Ephesians 6:12. The rulers of the darkness are working overtime and making changes to everything around us.
That's when the podcast idea came to mind. It's been years since I've participated in a weekly podcast. I've been on several in the past two or three years but as far as doing my own, those days are far behind me. Now, it's time to get back to it.
For now, I'm going to do a handful of podcasts and upload them first to YouTube. It's important to find the proper distribution, hosting, and marketing for the podcast, so rather than put the first episodes in a temporary home as I search for partners, it makes more sense to house them where I know they'll continue indefinitely. Since I'll be putting them on YouTube regardless of where they're hosted for the sake of iTunes and other platforms, it's best to start there until we're ready for full launch.
I'd ask that those of you interested in helping push this project forward faster either donate directly to this site, which will be funding it now and likely into the foreseeable future, or at least use our Amazon link to get us some commission while you shop.
There are plenty of Christian podcasts. There are likely even more political podcasts. There's a handful of reputable conspiracy theory podcasts that aren't trying to convince us chemicals in the water are turning the frogs gay. But I have yet to find one that approaches this particular topic the way I intend to.
If we examine the world through a Biblical lens and report on all the things that are happening that don't make any sense to our rational and thoughtful worldview, we'll find the sources of many of our problems are more supernatural than many realize.
We'll be recording episodes soon. Stay tuned!